Some years ago we published a post where we compared Galicia, the Spanish región where Quobis is based to California (US) using the recently coined term "Galifornia". https://quobis.com/2013/08/09/come-to-galifornia-galician-california/ One of the points we compared is "Festival de Cans". Cans Festival is celebrated every year in the small village of Cans, which has only 400 inhabitants. The main features are the strange cinema rooms: sheds, basements, empty houses, wine cellars and even henhouses of the inhabitants. Thus, the festival is considered one of the most original cinema complex in the world and quite more funny than all the festivals you know, including Cannes (France). A very special interpretation of Hollywood Hall of Fame or the french Cannes Festival. For instance the Cans' limousines are "chimpibuses", small tractors used in the local agriculture, specially furnished for the occasion.

And of course, we have at Cans our own "walk of fame". You can see below Luis Tosar with his star in Cans, just like actor Charlie Sheen (whose grand parent, by the way, was born in Galifornia) did in Hollywood a few years ago: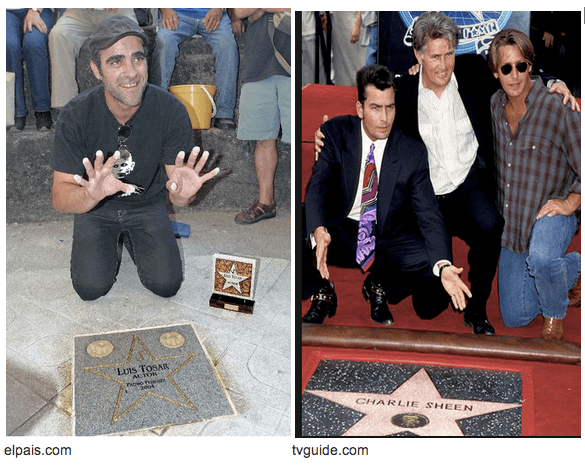 This year is special for us, because Quobis is sponsoring the festival, as part of the activities for the 10
th
anniversary of the company. We'll have presence in one of the "jalpons" (a improvised cinema room) including the release of a video spot of the company that will be released on our Youtube channel in the next weeks.