Empowering Contact Center Agents with WebRTC tools
Customer Care, Customer service or Sales are much better powered with real-time communications.
Download brochure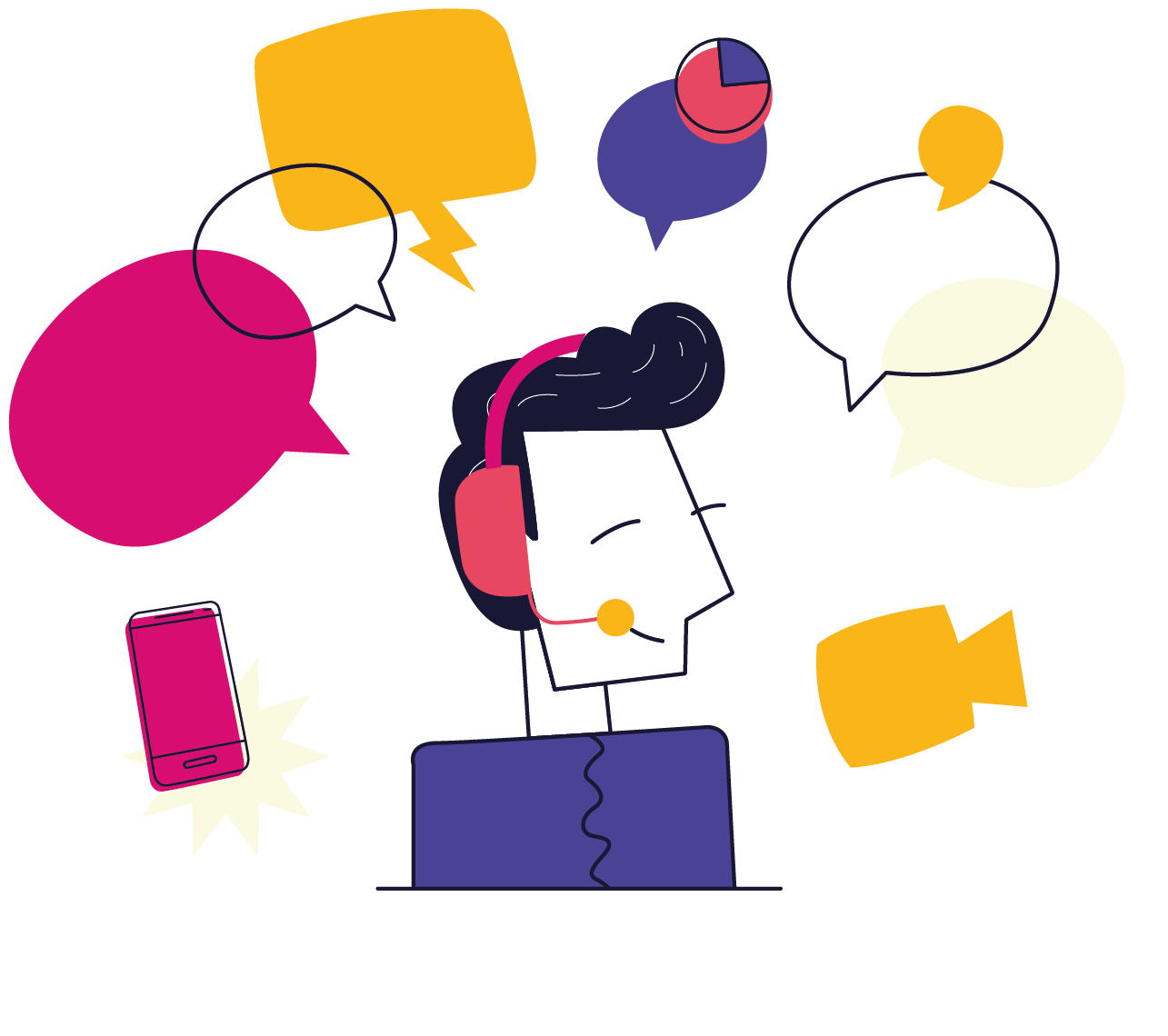 Leading BPOs and Contact Centers
More than 15 years elevating the customer experience with the main Contact Centers and BPOs.
Contact Center & BPO main activities
Call Centers and BPOs are working on providing services for telcos, insurance companies, banks and other major industries. Services include:
Unlimited possibilities, your imagination is the limit.
Contact Center & BPOs industry challenges.
People is evolving the way communicates each with others, contact centers must adapt themselves to this new behavior.
Cost effectiveness & operational efficiency
Evolving without interrupting operations that work and taking advantage of the existing assets such as routing policies, business intelligence tools, voice recording systems, is the smartest way to adopt new capabilities without friction.
Digital communications can provide cost-effective alternatives to tool-free numbers, improve the efficiency of communications by adding video, chat or collaboration tools.
Flexibility to scaling up and down
Homeworking, offshore outsourcing, by hours collaborations, collaboration with freelancers… are challenging scenarios that need specific technical solutions to keep workers engaged or even bringing access to a bigger pool of talent anywhere.
The shift from CAPEX to OPEX model is being boosted for increasing offers of SaaS solutions for contact centers. This brings CC a new context to dynamically adapt itself to their resources to the real workload in each moment.
Improved Customer Experience
The technology opens up a whole new way to personalize communication with customers and boosting engagement by bringing contact centers the possibility of integrating voice, video and collaboration to interact with customers.
Omnichannel customer care is a must, a conversation with a client can be triggered everywhere: Social Media, Whatsapp or other Messaging Tools, Email, Phone, Advertising… Call Centers must be ready to follow the careless source.
Privacy, security and compliance
Minimize personal data processing and sharing, and provide the most personalised experience possible.
There are a bunch of regulation that affect contact center activities: GDPR, PCI DSS, need of consent to record conversations, compliance with specific industry best practices, DTMF tones hiding… Telecommunications infrastructure must be ready to easing compliance.
Telegra (IN-telegence) is a cloud contact center software provider, established in Germany.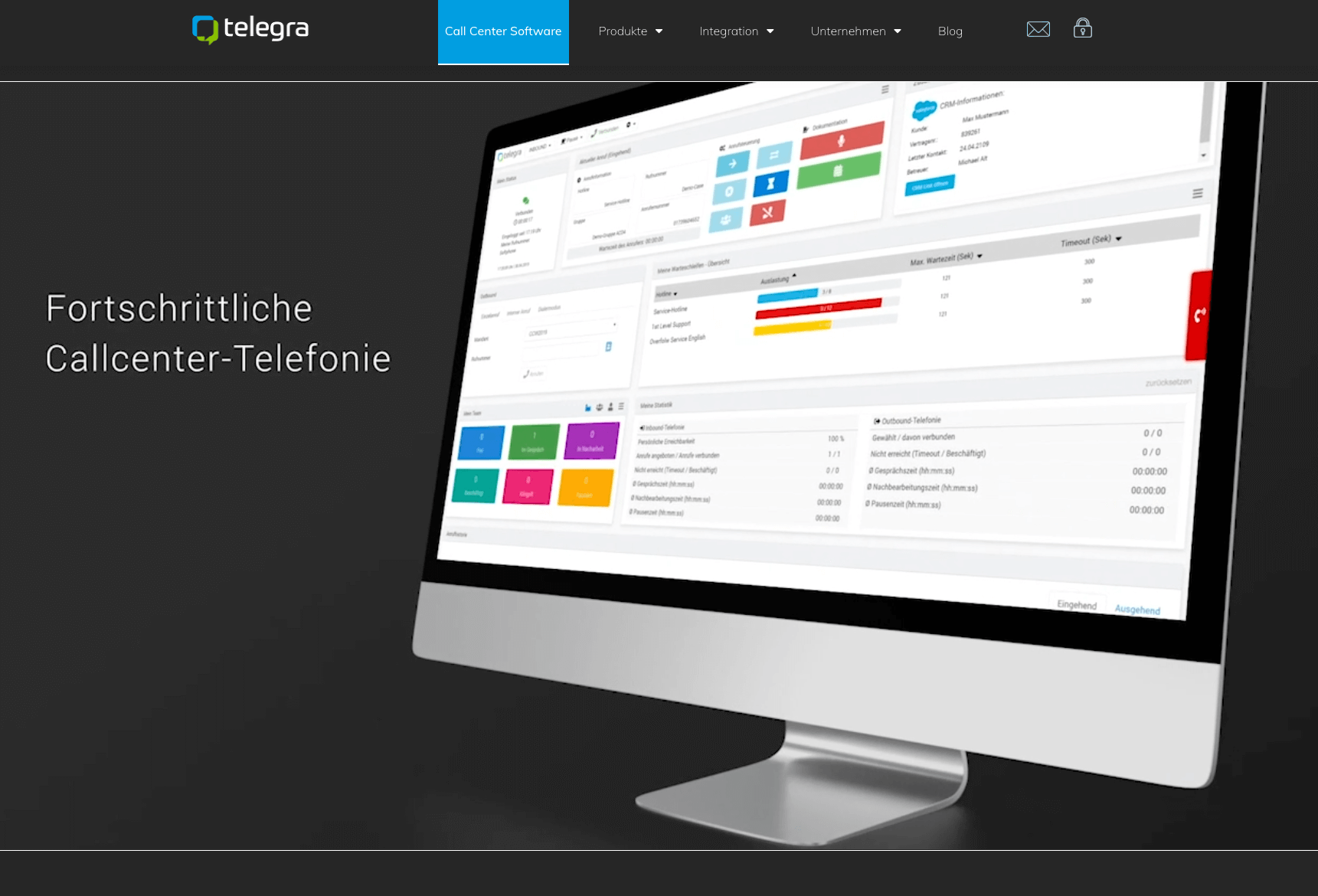 Goal:
Evolve their Contact Center software to meet the needs of teleworkers and add new channels such as video calls.
Challenges:
Using SDKs, Telegra did not have to start from scratch to create winning features & differentiate from competitors.
Agents are able to connect from anywhere to the contact center..
Agents are able to do voice/video calls and data transfers using WebRTC.
No need for physical phones any more.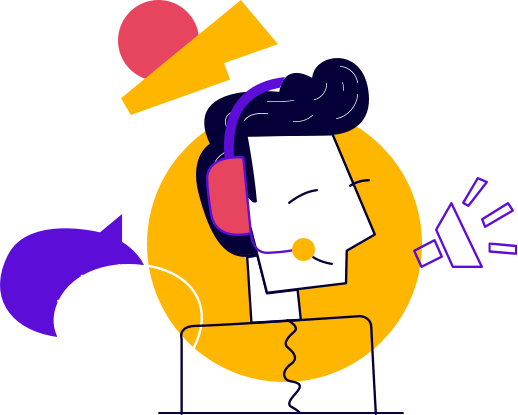 Talk to
an expert.
Our experts can help you find the right solution.
Understand your project requirements
Estimating a budget for your project
Discover how our support and professional services can boost your project
Anything else? Talk with us too
Talk to an expert