Quobis, partner 360º for Telcos & Service Providers
Technology, interconnection consulting and design of
WebRTC / SIP infrastructures, specialized technical service 24/7.
Download brochure
Evolving Telcos portfolio
As a technological partner, Quobis offers telecommunications companies the opportunity to generate new sources of revenue: through the creation of infrastructures that support next-generation services (video calls, VoIP, Instant Messaging …) for residential or business; or, developing a complementary offer to the most popular UCaaS, CPaaS and Collaboration solutions.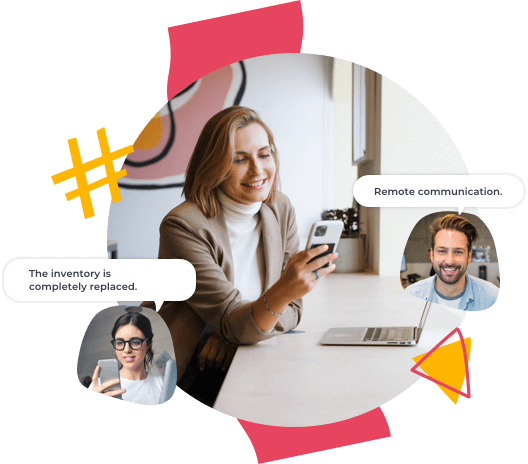 Quobis Communications Platform
The core of our technological offer is Quobis Communications Platform, which continues to evolve year after year, adopting new capabilities to meet the different requirements of the industry, not only for Telco, but also for Banking, Retail, Contact Center or eHealth.
Discover Quobis Communications Platform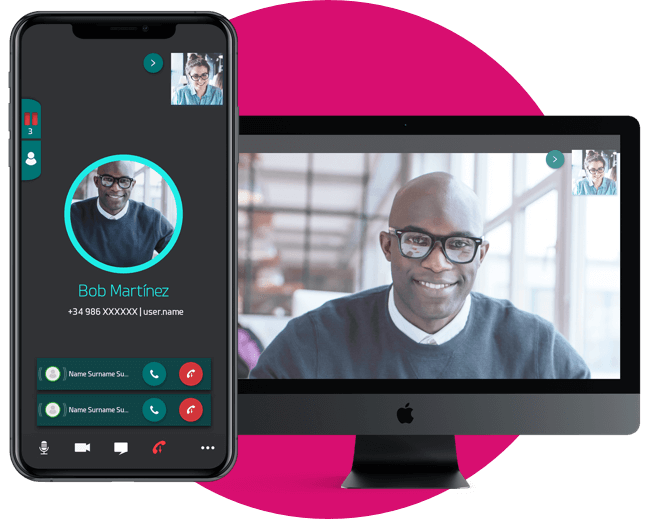 Unified Communications and Collaboration
Quobis Communications Platform is the starting point to build a new UCaaS offering for residential or business use.
Fully integrated into the central telecommunications network and with flexibility to address ad-hoc use cases for sectors as different as Retail, Health, Banking, Contact Center, Industry.
Discover Quobis Collaborator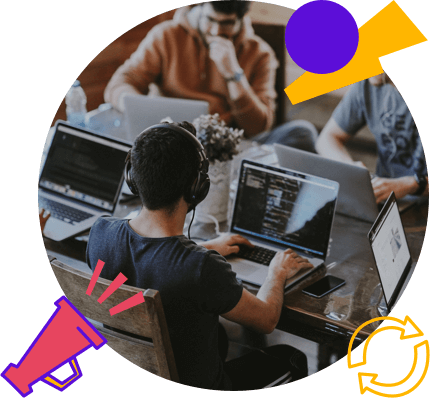 Quobis Communication Platform can act as a "CPaaS enabler" for Telcos, who can easily generate a pay-per-use business model for dozens of communication capabilities.
Developers can base their developments on these functionalities, to create or enrich their applications with real-time communication capabilities.
Explora los SDKs de Quobis
Experts in third-party and open source solutions
Design and implementation of SIP architectures
Consulting in open source solutions (Kamailio, Asterisk …) or proprietary (Oracle, Ribbon, Audiocodes …)
Experts in consulting and configuration (+500 SBCs in 10 years).
PBX and UCaaS integration with Telcos networks
Today, companies use different UC tools (e.g. MS Teams or Cisco Webex, etc.) coexisting with different PBXs and cloud solutions.
SBCaaS to integrate
UC cloud tools
Fully managed by Quobis (operation and maintenance).
Zero-CAPEX model.
Predictable usage-based billing.
More info
Design and implementation of
WebRTC architectures
Quobis enables telecommunications providers and companies to harness the potential of WebRTC technology and has worked alongside them on the first trials and proofs of concept.
Integration of access elements in new telecommunications networks.
24/7 support, managed services and network monitoring.
Dedicated team of experienced engineers, to manage telecommunication network services.
Quobis offers a 24×7 technical assistance center, which provides level 2 support for third-party solutions and level 2 and 3 for solutions based on our technology:
Preventive support: automation of software updates, log / alarm management, etc.
Corrective support: troubleshooting provided by certified engineers, and requests for changes or improvements.
Quobis manages your infrastructure, so you only worry about using it.
Quobis plays the role of MSP, managing local or cloud deployments (including all elements of the Quobis portfolio) to ensure the continuity of your business, including the management of all systems aimed at providing interconnection applications for voice, security and communication. .
Surveillance and troubleshooting for SIP and WebRTC networks.
Quobis helps identify and resolve UC service alerts based on its experience in:
Definition of KPIs for critical UC services.
Ad-hoc control dashboards.
Call analysis and troubleshooting (WebRTC and SIP trunks, …)
Custom scripts to monitor metrics.
Correlation algorithms for checking call flows.
15 years collaborating with leading technology providers worldwide.
We integrate, develop and provide solutions based on cutting-edge technologies.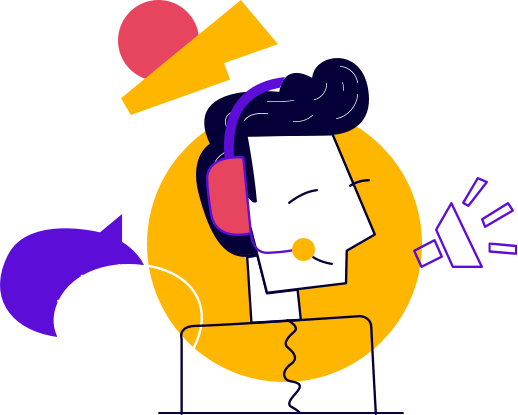 Talk to
an expert.
Our experts can help you find the right solution.
Understand your project requirements
Estimating a budget for your project
Discover how our support and professional services can boost your project
Anything else? Talk with us too
Talk to an expert