Build your own communication infrastructure.
Video, voice, chat, meetings, IM, file sharing, whiteboard, screen sharing.
WebRTC/SIP Interoperability by design.
Secured communications.
Centralized user management and network monitoring.
Scale with your needs.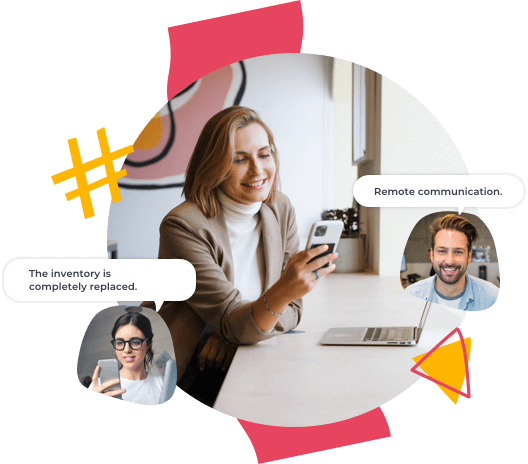 Quobis Platform elements.
The most flexible Communications Platform is made of these four highly customizable components.
WebRTC Application Controller
Carrier-class technology in the core to support real-time communication services at any scale.
Quobis Platform has been designed to be a carrier-class solution with a special focus on scalability, reliability, and interoperability with existing UC platforms and networks.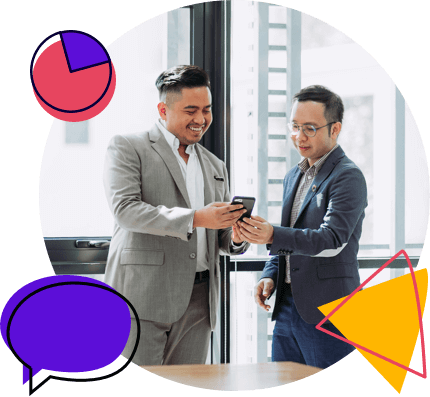 Handles all the application logic and orchestration of different internal services:
Agent assigner
Signalling
Email service
Meetings
Reachability
SendSMS service
UsersGroup
XMPP
Database
Authent. (OAuth2 proxy)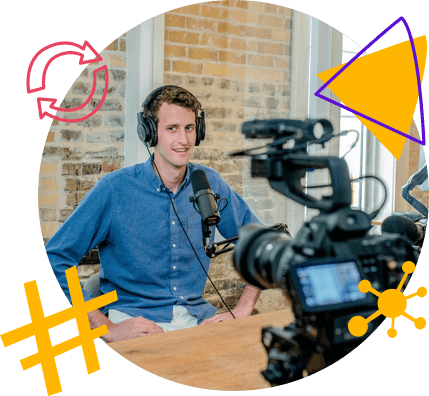 Audiomixer

Integrated SFU for multiparty video and audio conferencing

TURN server
MRFs for multi-conferencing support

Voice/Video Recording

Broadcasting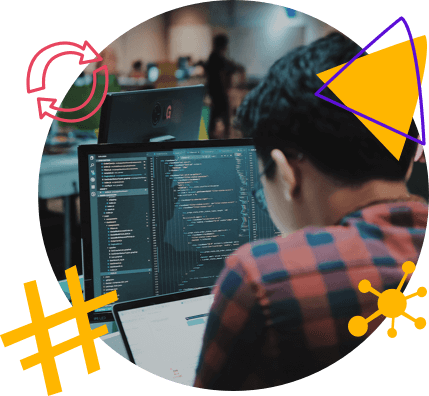 SIP/WebRTC interoperability:
SIP trunking

Parallel SIP leg (Integrate WebRTC as an OTT on a VoIP solution)
Deploy the infrastructure that fits better with you.
Full ranged hosting options from in-house on-premise to a managed cloud.
You control all aspects of your IT infrastructure: hosting, security, scalability,
Custom-fit deployment architecture.
Peace of mind with security and control.
Cost savings.
You put the focus on managing communication service, and delegate hosting on providers like AWS, Azure, Oracle…
Fast time to market.
Low starting up cost.
Pay as you go with elastic scalability.
Administrators can easily manage users and group policies, track any activity in the network, evaluate the QoS.
Quobis Manager is a modern web backend specially designed to bring full control over Quobis Platform and user activity monitoring. With a minimum adoption curve, isn't mandatory specific technical skills for most of the day to day uses.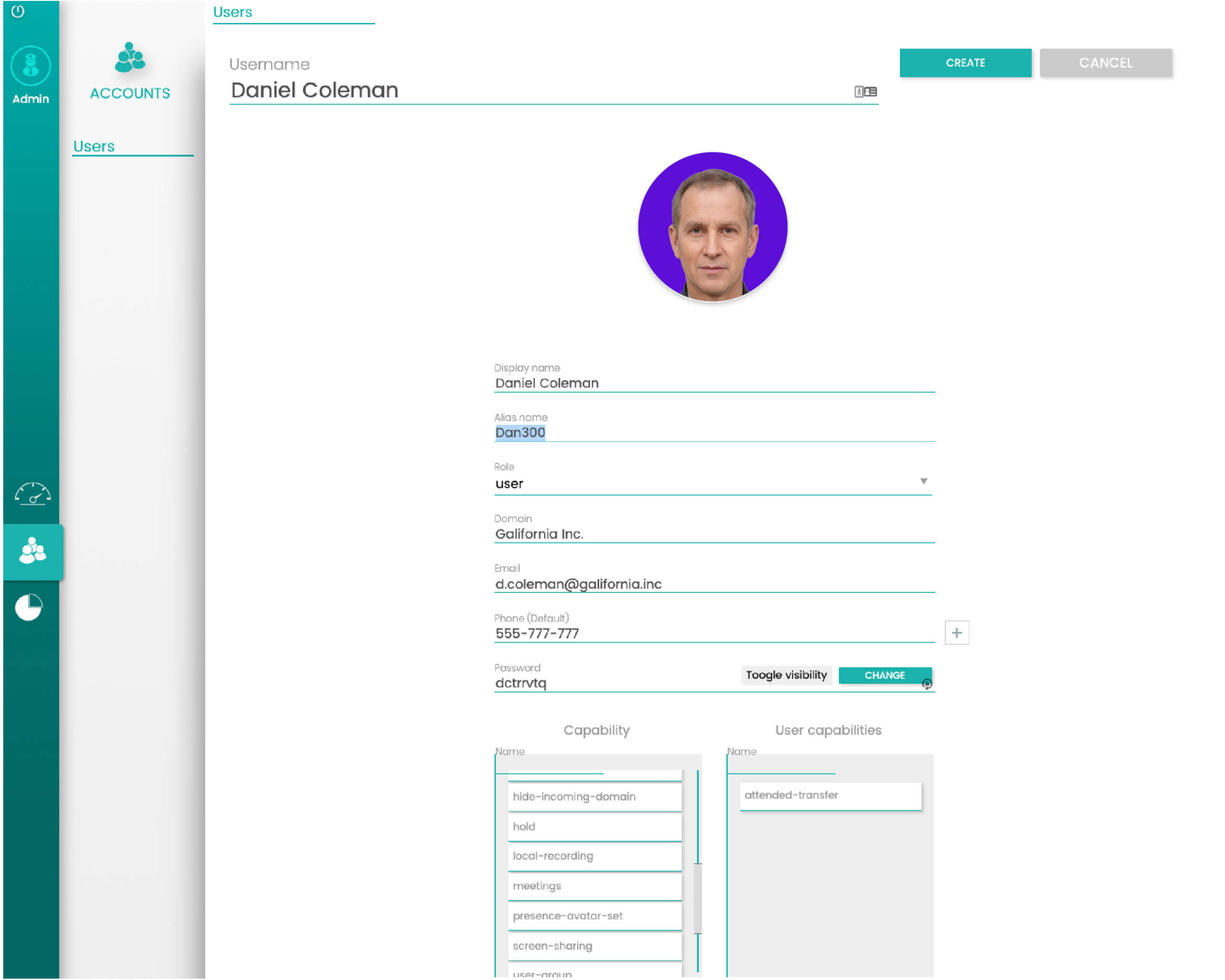 User creation / deletion
User ID
Password
User role definition
SIP / Gateway credentials
Group assignation
Agenda assignation
Network Activity Monitoring
Call detail record (CDR)
Call QoS details
Browser/device identification for calls
Domain Provision
Contacts & Agenda Management
User creation / deletion
User ID
Password
User role definition
SIP / Gateway credentials
Group assignation
Agenda assignation
Create/eliminate groups
Assign policies per group
Add/ Eliminate members.
Explore Quobis Manager
Tailored client-side interfaces.
Enable access to multiple communications functions from a consistent interface. desktop clients, thin browser clients, and clients for mobile devices, such as smartphones and tablets, as well as specialized clients embedded within business applications.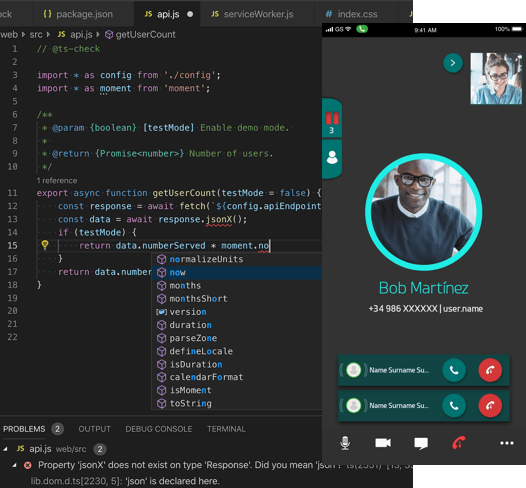 Embedded communications feature into your web or pre-existing APP, or develop an innovative UI without any limits for your creativity.
JS SDK
IOS SDK
Android SDK
IOT (C++) SDK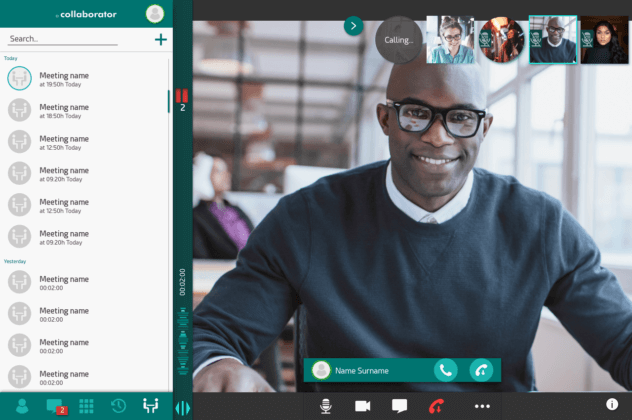 Quobis Collaborator is a fully-featured UC client, compatible with any device with a web browser.
Native versions for IOS and Android.
Desktop clients for Windows, MAC, or Linux.
White label option to adapt UI look & feel for your brand.
Technology & Professional Services.
There are no limits when the most flexible technology joins with 15 years of experience in real-time communications.
Foehn, multi-awarded British provider for Contact Centers & SME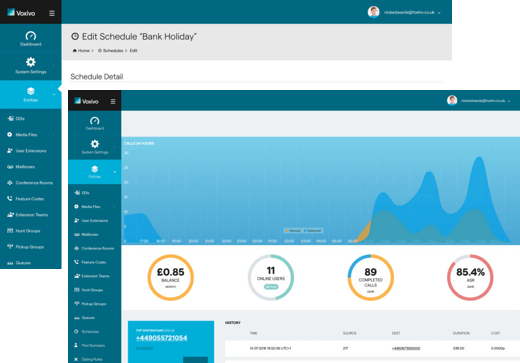 Goal:
Deliver a one-stop VoIP solution enriched with powerful collaboration capabilities, as an affordable alternative to SME communications.
Challenges:
White-label and Multi-Device.
Supports Voice, Instant Messaging, collaboration tools, and Video Calls.
Interoperability with SIP infrastructures defeats any eventual friction with legacy systems.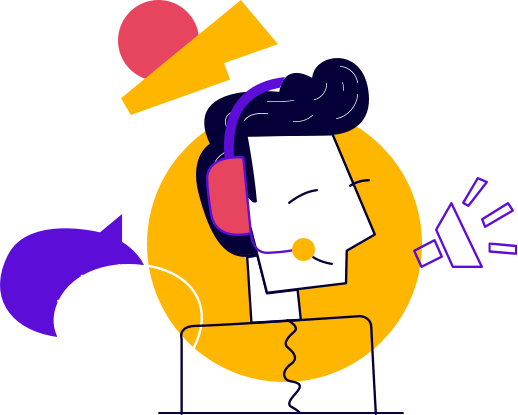 Talk to
an expert.
Our experts can help you find the right solution.
Understand your project requirements
Estimating a budget for your project
Discover how our support and professional services can boost your project
Anything else? Talk with us too
Talk to an expert