We had the chance to explain the role of WebRTC (and Sippo) at the last NEM Summit in Madrid (Spain). WebRTC is the appropriate technology for quick deployment of services that want to add some type of interaction with the users. After explaining the core characteristics of the technology, from the point of view of user applications, we were explaining some of the use cases where it fits:
Video calls from legacy TV
Live contributors
Interactive TV
Social TV
Gambling and betting
Electronics Sports
Hospitality services
Some of these slides are available in this webinar: https://quobis.com/2017/10/23/webinar-webrtc-for-tv-broadcasting-and-online-streaming/ With more that 120+ attendees and 40+ speakers, some of the presentations were really interesting. This is the case of Doug Williams from BT, that was explaining a really interesting project called 2immerse https://2immerse.eu With the idea to improve the social relations sharing content, more or less related to our Social TV environment.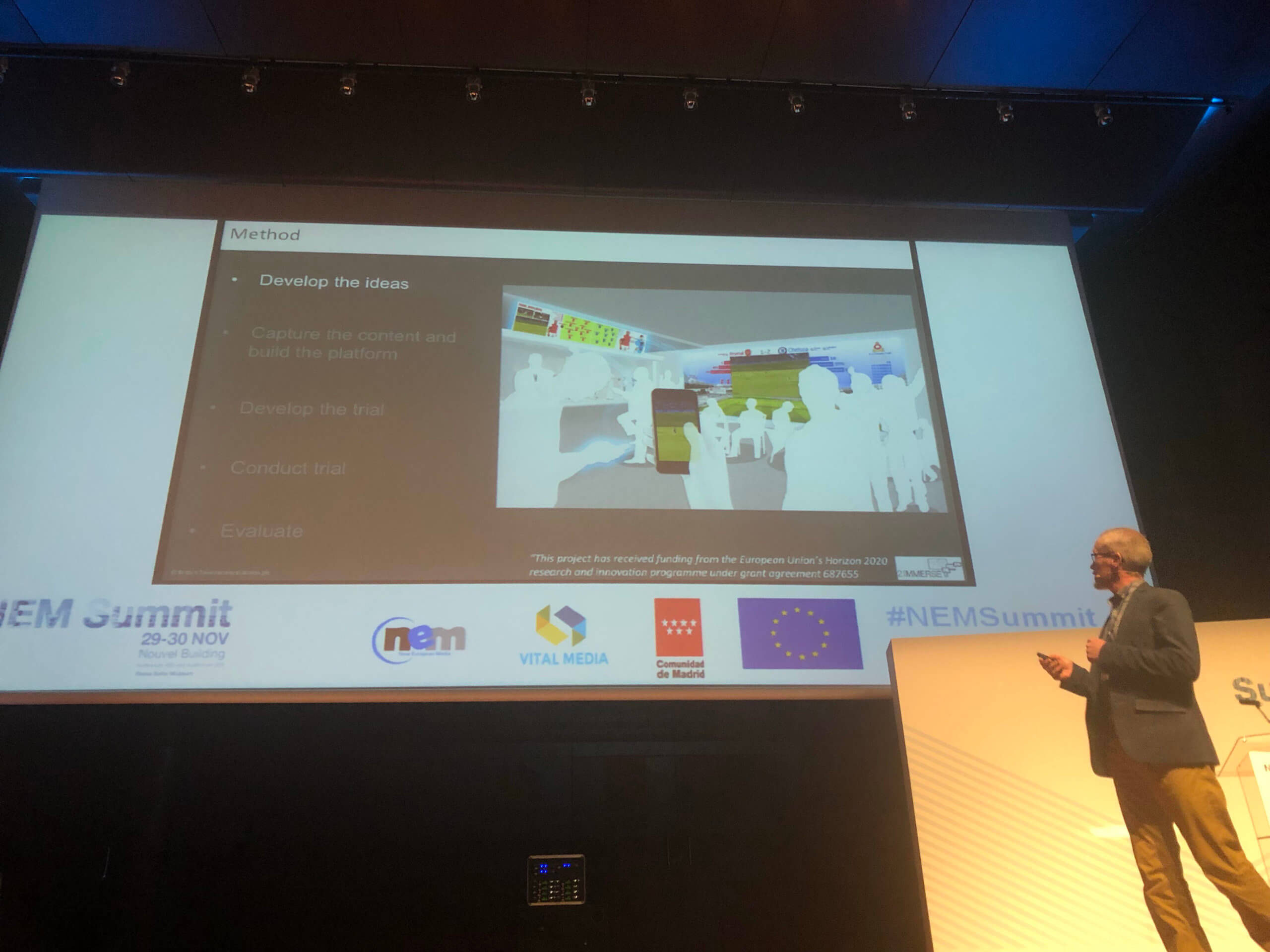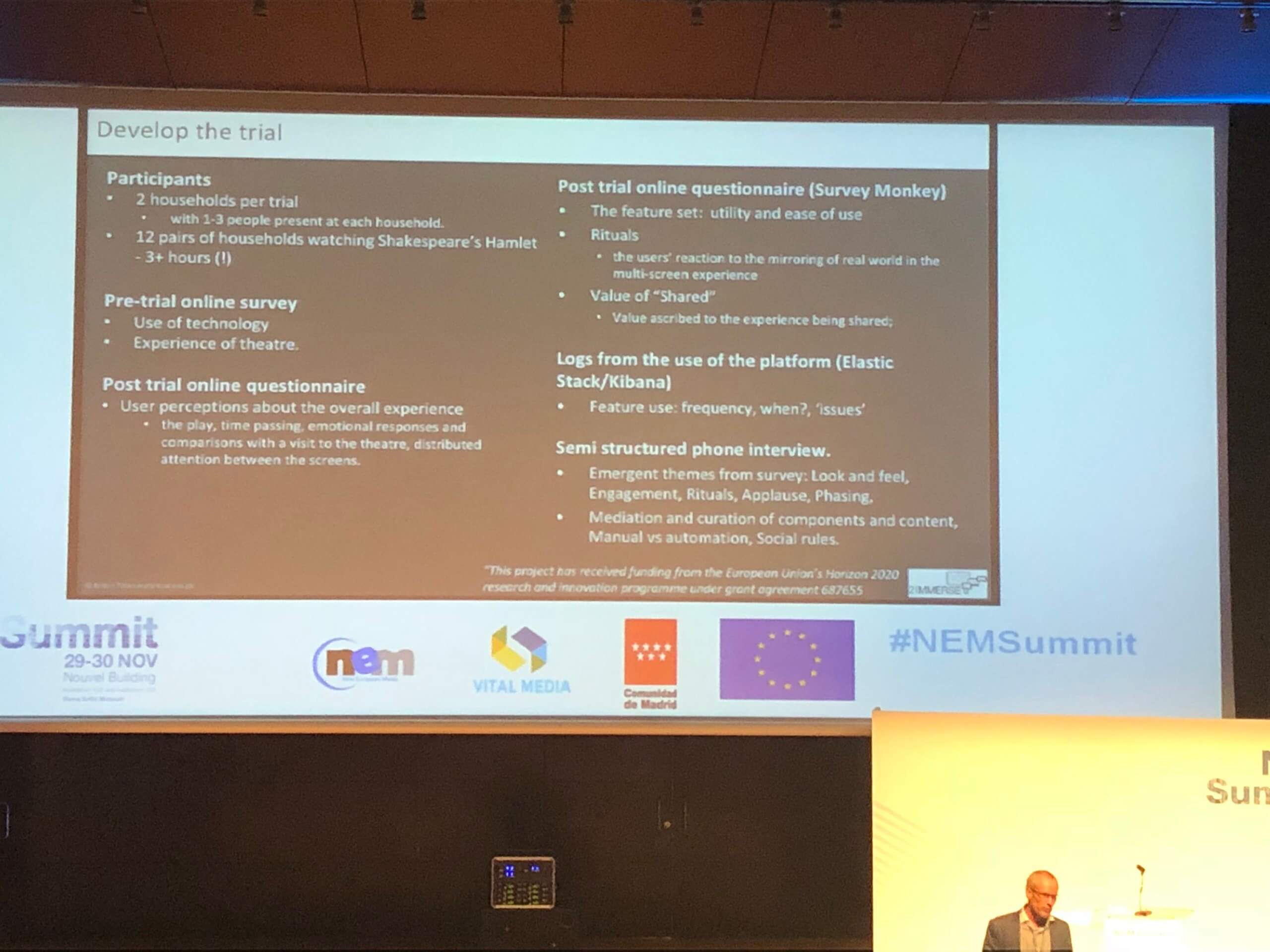 Another interesting presentation came from UPM (Polytechnic University of Madrid) via Pedro López Velasco with an interesting presentation on HbbTV 2.0.1 and how is promoting interactivity with the content, so it's providing a network-oriented proposal competing with our approach based on WebRTC.
Finally we'd like to remark the presentation from VTT and the FLAME project, with an interesting architecture to promote new services for the media ecosystem.
We will get back to you immediately