Communications for Frontline Retail Workers
The frontline retail workforce is a large group of employees who are traditionally disconnected from the corporate communications network. Today, with the advancement of e-commerce and the omnichannel shopping experience, this workforce must be connected in real time with all retailer operations, be available to answer calls from customers, suppliers or other colleagues on their team or other teams. the company.
Download brohure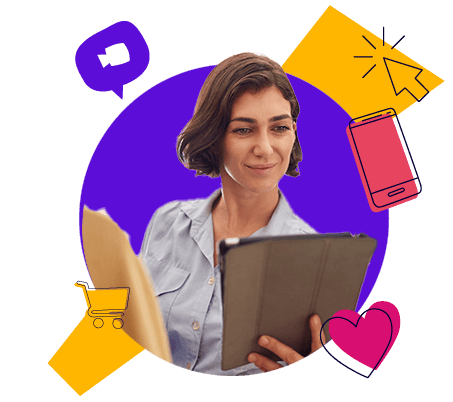 Full-featured mobile device connectivity and collaboration over Wi-Fi
Retail workers get access to PSTN calls, videoconference an VoIP, file sharing, chat, actionable notifications… and all compliance with company policies over a secured channel.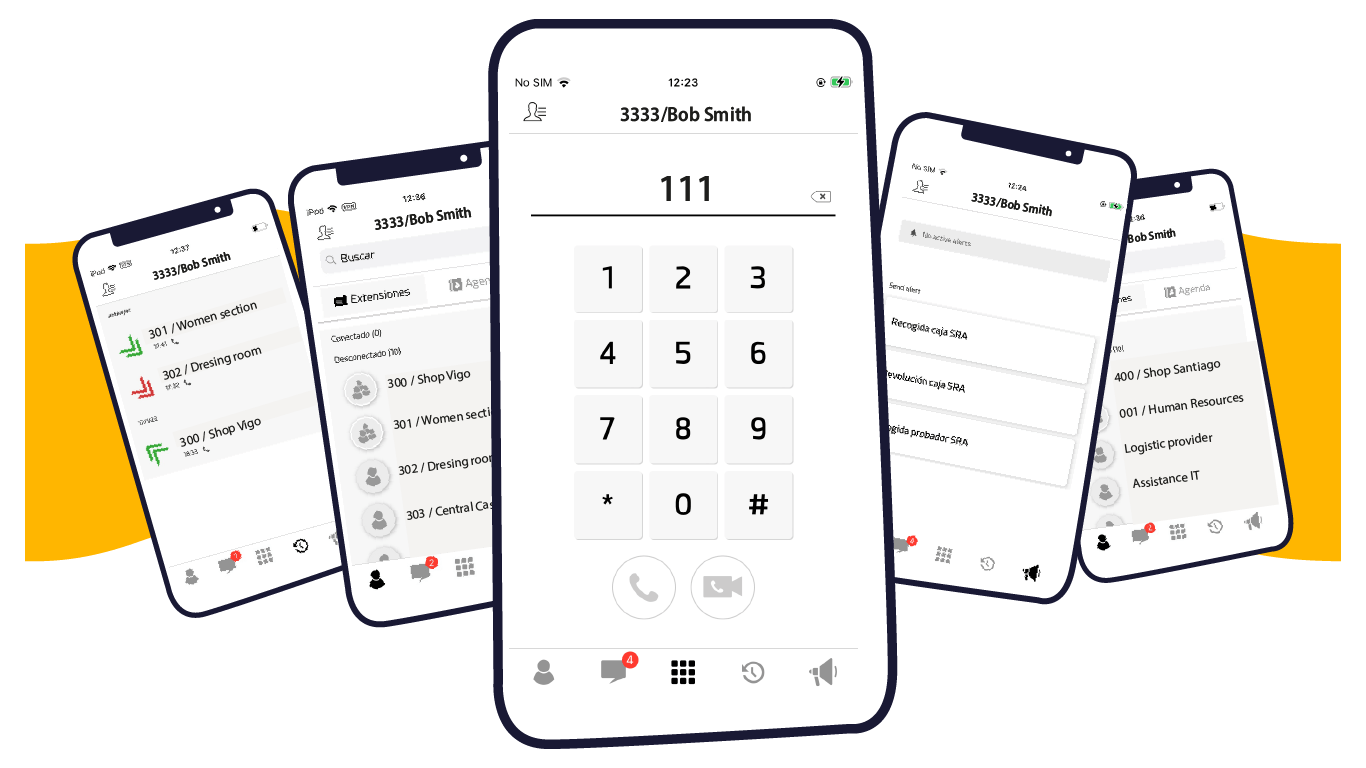 Carrier-class technology to support next generation communications for firstline workers
Quobis Collaborator for frontline workers is based on Quobis Communications Platform, this warranty the SIP/ WebRTC interoperability, providing latest communications features that users demand.
Deskless and office workers get the same level of connectivity.
Download brohure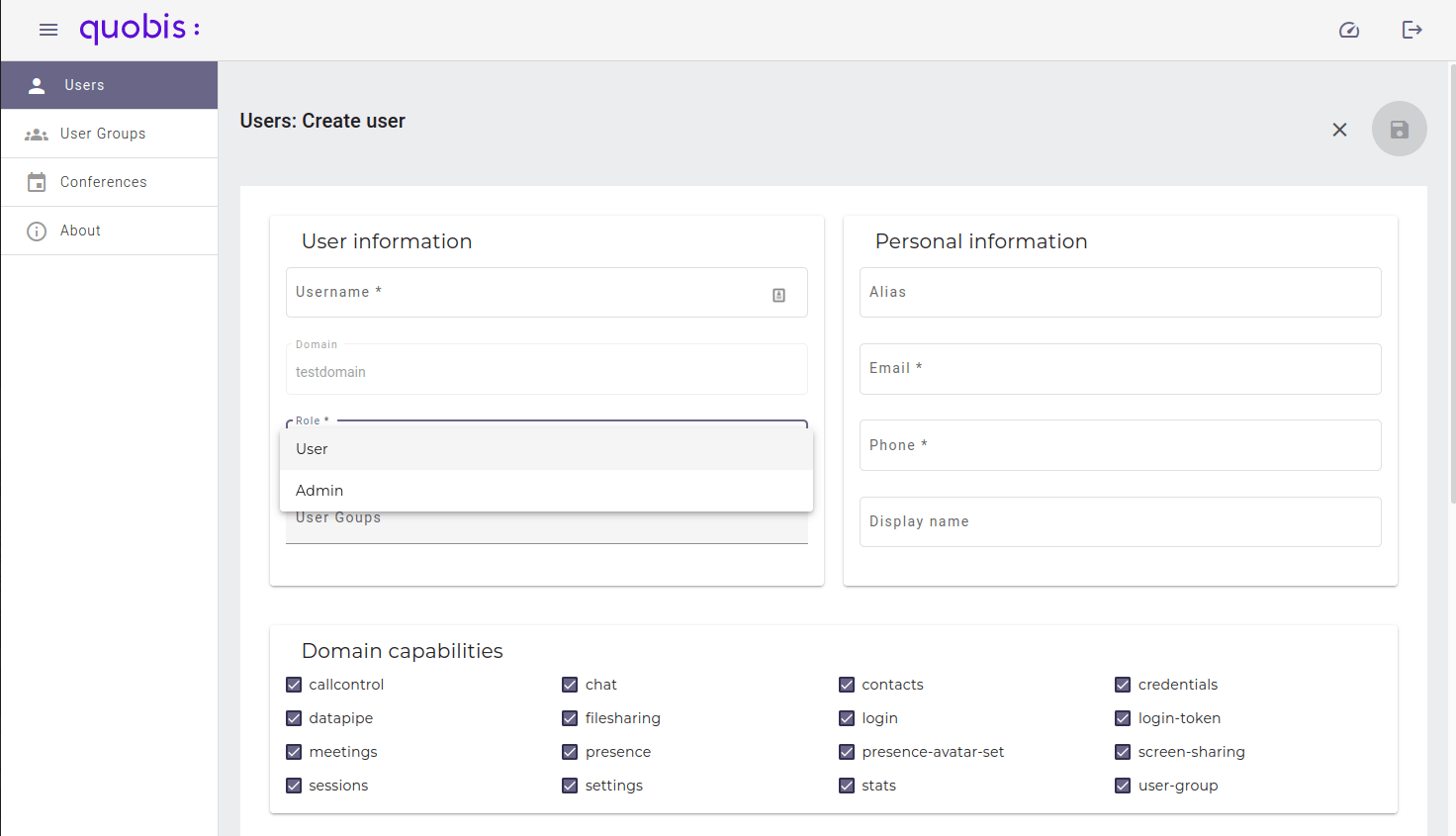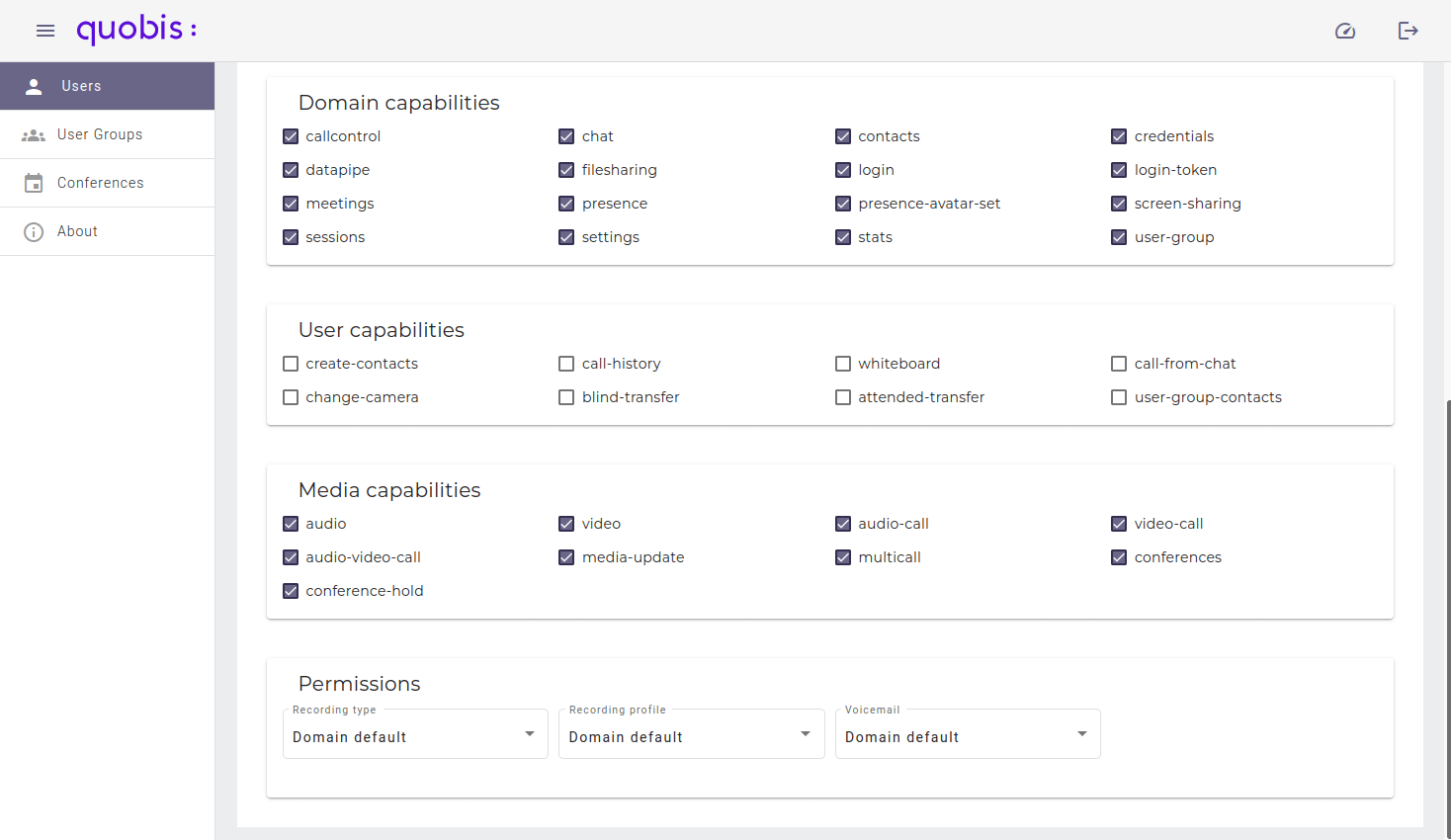 Corporate-grade instant messaging app
Administrators can managed capabilities by user group, track users behaviour, control presence, edit ring groups, and decide how to implement security or legal compliance policies.
Managed Agenda
Multi-level permission groups, to manage which contact are available for each group of users. This is especially useful in retail case of use, by you can separate agendas by shop venue, shop section, job roles or any other criteria.
Short number compatibility
Fully integrated with company PBX and other SIP elements.
Keep all communications safe
Avoid the use of non-corporate apps. Keep all sensitive info in your company servers, and monitorice all communications activity in your network.
Developed to meet the needs of the largest fashion retailer worldwide.
Tested in the most challenging scenarios
Quobis Collaborator for retail has proven its ability to adapt to the roadmap of major retailers, perfecting the formula to improve communication for frontline workers around the world.
Discover Inditex success case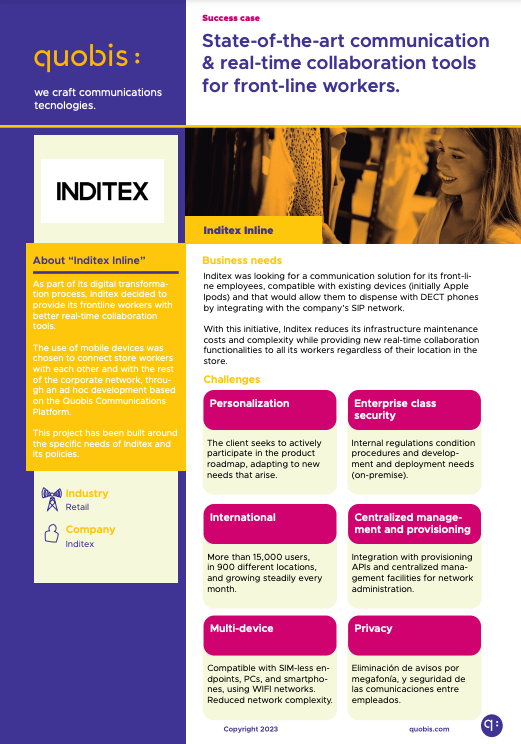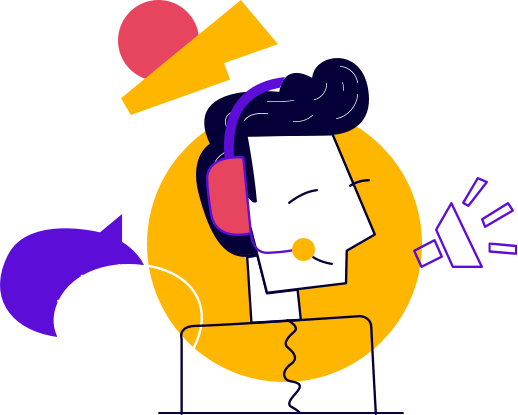 Talk to
an expert.
Our experts can help you find the right solution.
Understand your project requirements
Estimating a budget for your project
Discover how our support and professional services can boost your project
Anything else? Talk with us too
Talk to an expert