Embedded Communications Everywhere.
Empower your developments with unparalleled communication capabilities.
Get access to the sandbox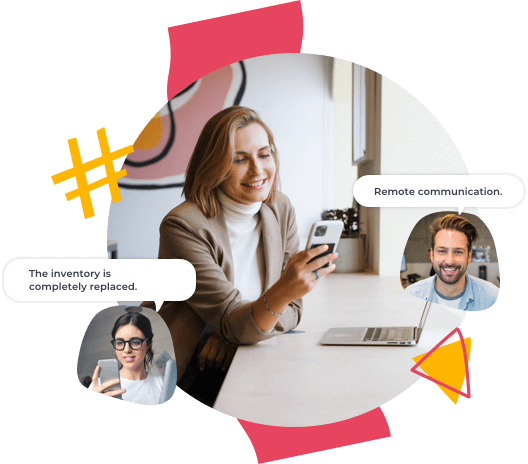 Build from scratch or integrate real-time communications into existing applications with just a few lines of code, careless the platform you are using.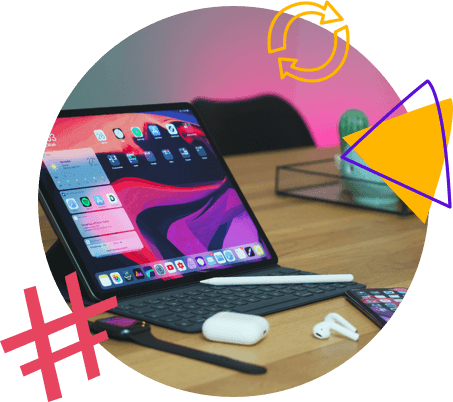 The leader in tablets and premium smartphones
Create high-end apps for the most demanding target in the market.
Quobis IOS SDK, solve many of the recurrent issues related to adding Webrtc features to IOS devices.
Explore IOS SDK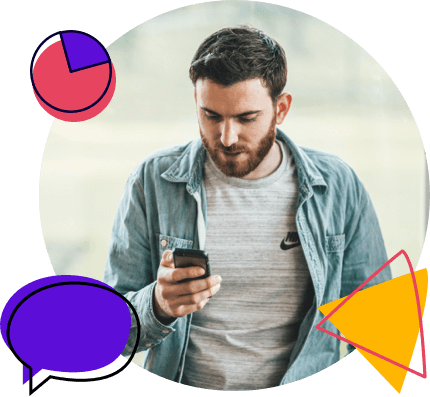 The most extended operative system for smartphones. Reach more than 74% of the market.
Explore Android SDK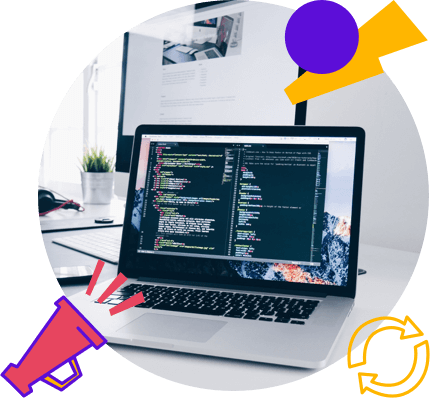 Embedded video chats in your ecommerce, or add voice calls in your web-based CRM.
There are no limits, if your app runs in a web browser you can empower users with fancy communication features. 
Full compatibility with the most extended browsers guaranteed.
Explore Web/JS SDK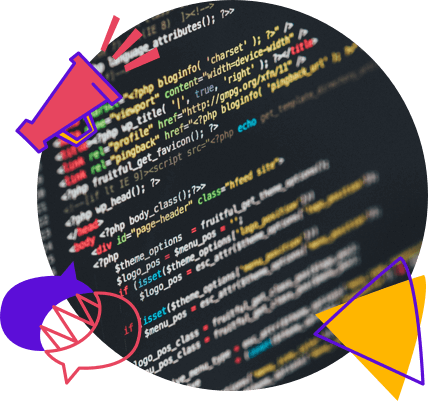 Every Second, Another 127 Devices Are Connected to The Internet.
There are countless applications: remote controlling UABs, creating new security devices (webcams, ring bells), adding data streams from any connected sensors or device, generating alerts, and managing them.
Who is using Quobis SDKs.
Developers are building Quobis SDKs based solutions for a big sort of industries such.
Quobis SDK is the fastest track to integrate video and collaboration over any learning platform.
Thanks to Quobis SDKs many health-care professionals can attend remotely to their patients using video or ask for an opinion to their colleges sharing images in real-time, in a secure and private environment, fully integrated with their clinic software.
Residential products for the connected home as connected security cams, baby monitors, connected ring bells, co-watching tv, consumer-grade huddle-rooms
Bancks and Insurance groups are implementing using Quobis SDK to provide remote assistance to their clients from their branded app.
IoT SDK is perfect to be embedded into IoT devices, as humidity sensors, cams, wearables for animals… and create streams of data or video to be consumed remotely.
The automotive industry is a great example. Their future is closely linked to the connected car concept. Quobis SDK provides the channels to integrate advanced communications and open a window to provide newly added value service.
Empower customers and SAC with live video, voice, or chat.
Customer Experience becomes more engaged when real people interact with clients, bringing real-time support during the customer journey.
Integrate anonymous and ephemeral channels between clients and workers, respecting privacy while offers a more integrated experience keeping all communications under branded app or site, avoiding sharing personal data.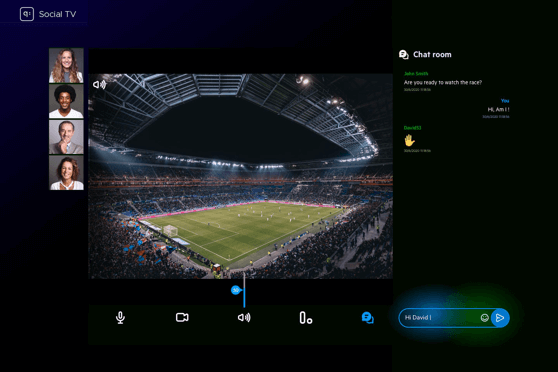 As real-time communications experts, in Quobis we are enthusiastic about the potential of embedding WebRTC technology into smart-TV or set-top-boxes, the main entertainment hub of any connected home. Enabling multimedia communications in your TV opens up the possibility to support new services:
Telco-class service that can be served by embedded SFK in STB, smart-tv OEM software, form browser, or mobile apps
Unlimited UX options, i.e. activate Social TV from Alexa, Google
Assistant or any other smart-home hub.
Multiparty watching of TV
Chat, voice, and video interactions
Expanded experience through collective watching without interrupt content consumption
Inherited Quobis Platform
advantages.
Quobis Collaborator was built on top of the industry's first WebRTC application server. This means that Quobis Collaborator is a WebRTC based solution, developed by skilled IT engineers, that are concerned about communications protocols, scalability, security, and reliability.
Security
Keep all critical info in your infrastructure. Avoid unnecessary data exports to third party.
Reliability
Carrier-class technology designed to reach HA standards.
Granular user policies
Administrators can add or limit capabilities to a single user or a group.
Scalability
From one to one calls to massive multi party conferences.
Interoperability
Seamless integration with SIP networks.
Try our sandbox
environment for developers.
Fill this form to get access to our sandbox.
Quobis Platform elements.
The most flexible Communications Platform is made of these four highly customizable components.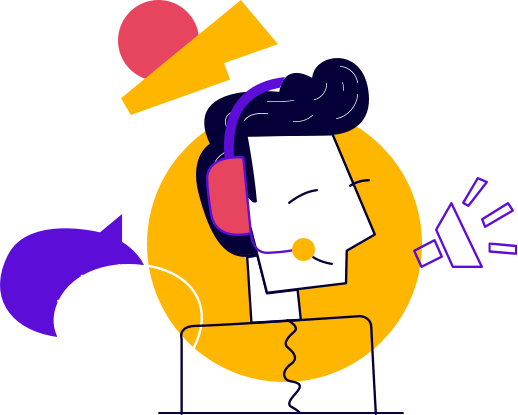 Talk to
an expert.
Our experts can help you find the right solution.
Understand your project requirements
Estimating a budget for your project
Discover how our support and professional services can boost your project
Anything else? Talk with us too
Talk to an expert