Last December Amazon announced that they will start supporting video calls on their Fire TV offer to call other Alexa, Echo and Fire devices.
From corporate huddle rooms to your SmartTV
Using a big screen for video calling is not uncommon for companies around the globe. Businesses have invested in creating expensive video conferencing rooms with the aim of making their employees feel like they are in a real meeting.
Nevertheless, it seems that personal video calling has been stuck into smartphone small screens and laptops; so for the consumer market this capability of using large screens for video calling has been a niche offer.
The first company to get in this market was Skype back in 2010 when they launched their app for smart TVs; yet in 2016 they cutted off support for the app leaving users without this service anymore. It seems that Amazon is trying to enter this unexploited communication market following the trend of smart home services and products following the path of Alexa, Google Home or other home assistans and it is an interesting move from the Seattle company to allow new devices on which their users can communicate.
Dedicated devices for mainstream users
Don't get this wrong, mainstream access to video calling from a big screen is hardly new. Besides Skype there have been (and are) a few options for using the TV and the living room as a spot for having personal video calls and traditionally, the common option would be to hook a device to the TV using a HDMI cable. The biggest issue with this option is that it does not remove the need of requiring a dedicated device placed in front of the user as well as the requirement of setting up the whole thing making the communications something you need to plan. Basically the TV merely acts as an output for the video and the audio.
If we are to dive into dedicated services, it is worth mentioning the year 2018 when Facebook launched Portal TV; a 149$ STB (Set-top box) that includes a video camera to allow users to perform video calls with other people (even if they do not have a portal device). This piece of equipment might raise the eyebrows of some people (especially after Facebook controversy on the Whatsapp integration) but it seems like the natural move of a company that is effectively the provider of communication services for a huge chunk of the consumer market with Facebook messenger, WhatsApp and Instagram. There are limitations though on this Portal TV offer as not all the countries have access to the service making it a little bit limited.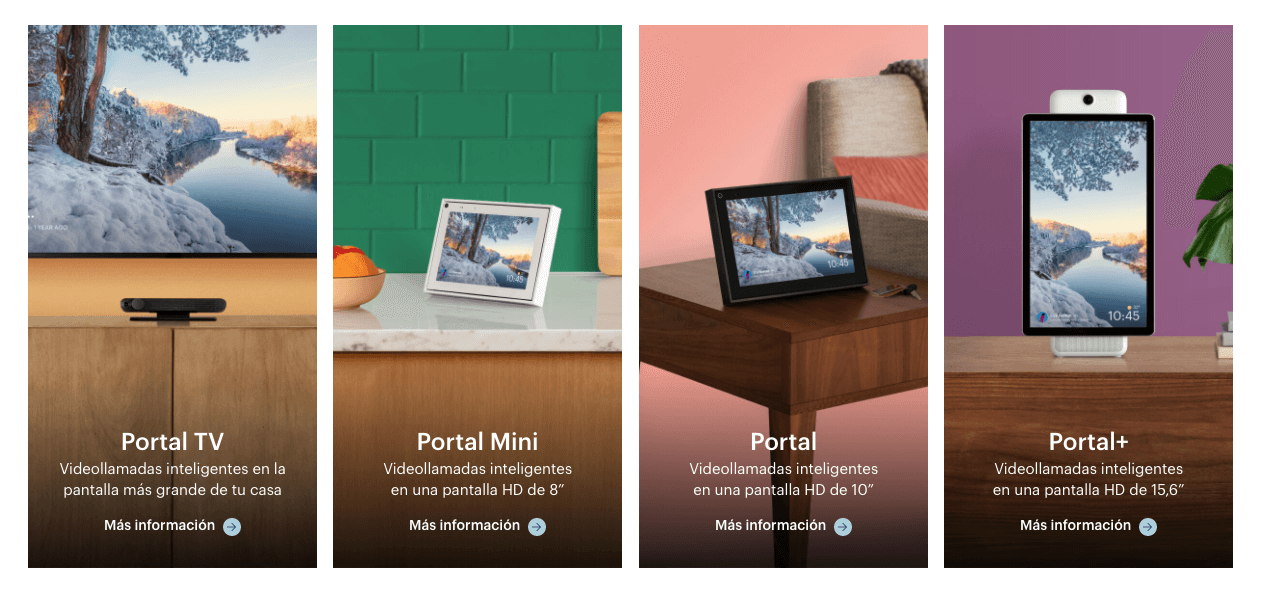 The second alternative and market entrant is Google Duo. In mid 2020 Google announced support for smart TV video calling using this app, users need a webcam and download the app on a television that runs Android TV. Alternatively users can plug a Chromecast to their TV to use a laptop or phone and screen it on the TV. This is really interesting because now the requirement of paying 149$ for a device is gone and so the entry barrier cost for the user is gone. Some limitations on its usage are in place though, as the date of its release Google Duo only allowed to perform calls and not receive them on the TV, besides the app is not added to the tray so users need to navigate to settings to set it up making the whole experience difficult.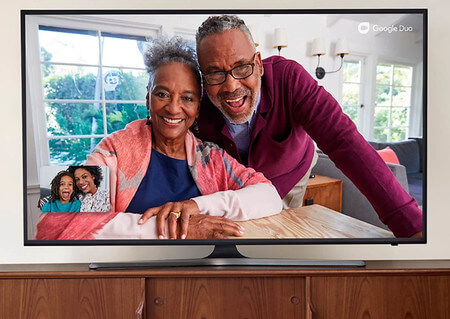 This is where Amazon's approach shines as it is different from its competitors; they leverage users being more and more at home and consuming content on their TV so they decide to start their own integrated service inside their STB which originally is not intended for communications. Besides the Fire Cube, users will need to purchase a USB compliant camera (you do not need this for a voice only call) which makes a small cost barrier (if you are already an Amazon Cube owner for sure). The main improvement for consumers is the fact that they can skip the part of downloading a dedicated app making it easily available even for those users that do not know or do not want to fiddle around setting up the connectivity between devices or downloading an app on their TVs, they already have the option and they do not have to do anything to make it work. Besides, making the user journey smooth between watching TV – receiving/making a call is a big differentiator in the calling experience.
Now, where does this leave Telcos as communication providers?
Basically it leaves them behind. Again, OTT providers are moving forward in the way communications are being delivered and bypassing Telcos. It is clear that service providers did not react quickly enough after 2009 when the OTT players started in the market, therefore losing the voice and messaging battle to apps like WhatsApp that have seen their user base grow exponentially. Likewise, since the launch of VoD platforms, service providers have been slow to adapt, whilst users starting shifting from cable TV to services like Netflix the role of the Telco was relegated to providing network capacity losing a big chunk of the value chain. The move of services like Amazon fire TV to start delivering communication capabilities inside the TV makes another player position itself in the market of communication services (maybe at a niche market) but it is interesting to see how it does not matter the device, communications are becoming ubiquitous for users.
Yet not everything is gloomy for operators, there are still opportunities and ways they can leverage in their position as communication providers. They adapted to VoD services by bundling those into their offer and even in some cases producing their own content. They are also still the most relevant player when offering phone lines to consumers which puts them in an advantageous position to control the way telecommunications can be delivered.
In Quobis we believe that Telcos can benefit from this position as the technology is available for making the TV another Telephony (SIP-like) endpoint allowing its subscribers to receive calls in the device of their liking; that being their mobile phone, their TV or any other endpoint that has internet connectivity. Offering multi ringing capability and interoperability of calls allows telecommunication providers to create a differentiated offer on which users are now free to seamlessly choose the device that is better suited to their liking. By integrating to the Telco network there is no limit in which service the subscribers are using because the TV acts effectively as telephony endpoint son in this way users can stop worrying on requiring a specific application depending on the person they want to talk to (is the contact on WhatsApp, does she have Alexa, did he install Telegram). This is why Quobis offers the possibility for service providers of integrating a voice and video service on the STB provided to their customers to effectively create a new communication endpoint on which users can perform SIP calls fully leveraging the Telco network creating new services and differentiation points to keep and attract new customers.