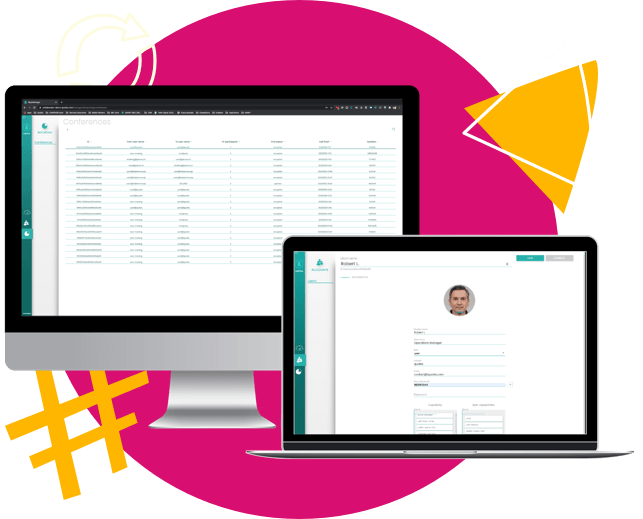 Who is using Quobis Manager
IT Managers, Network Administrators, and even Operations Managers can take advantage of using the Quobis Manager as the main dashboard to deal with the most common needs related to QoS and user management.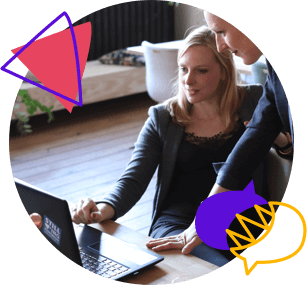 Service Providers & Telcos
Quobis Manager is an essential component to monitoring QoS and assuring system reliability.
Quobis Manager can provide relevant metrics about resource consumption by users or by domain, info that could be used to create custom billing strategies as premium services, pay-as-you-go, flat fee by user target.
Quobis Manager is able to send notifications to the system admin to get a quick response and easing troubleshooting works.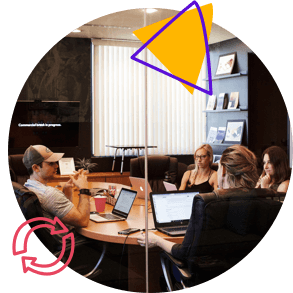 Quobis Manager gives all control over their communications to the corporate system administrator.
Quobis Manager is the easiest way to manage user policies, create groups, assign agendas visibility, assign roles, capabilities, or endpoints.
Also is the best way to monitor and evaluate infrastructure stress.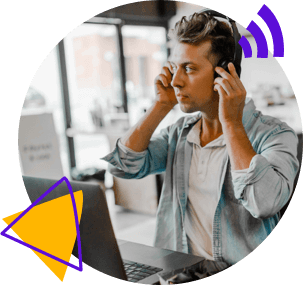 Call centers are all about efficiency. Quobis Manager can provide critical KPIs as average call duration from each endpoint, modes of communication used… Thanks to the Quobis Platform APIs, all this info can be shared with other call center software to generate a comprehensive view of the activity in the call center.
There is great flexibility in order to import external data to Quobis Manager and generate ad hoc dashboards through professional services.
Total control of corporate
communications.
Quobis Platform Manager is a web back-office, crafted to simplify communication infrastructure monitoring and user policies management.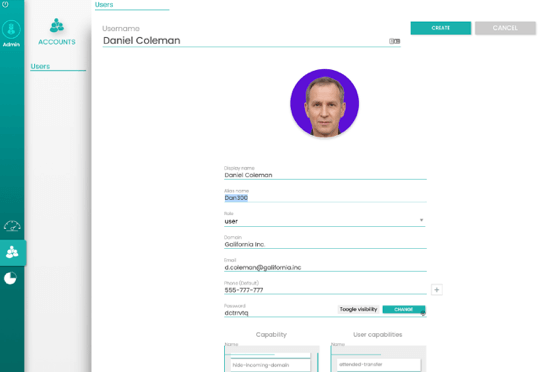 Profile data (username, email, picture, phone, role, domain, SIP / Gateway credentials …)
Password setting and recovering
Capabilities (drag and drop menu)
Groups in which the user performs
Phone Books in which the user performs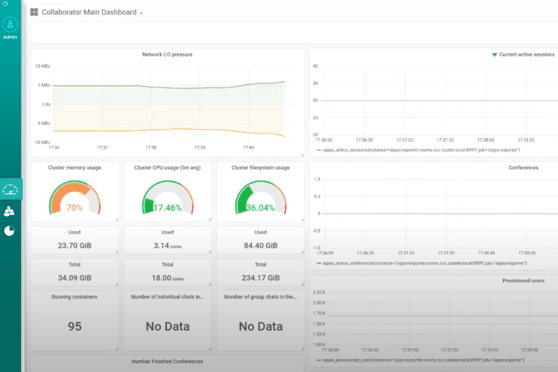 User Activity Monitoring.
Status (active, not active)

Last login

Call detail record (CDR)

Call QoS details

Endpoints identification for calls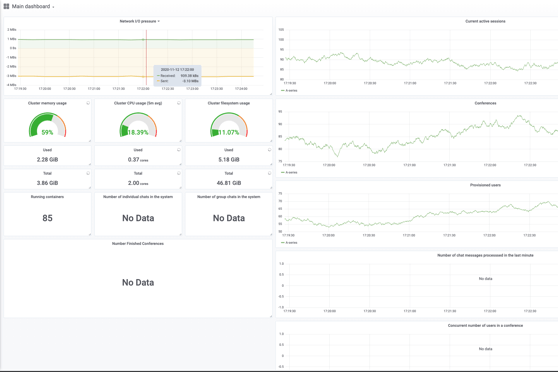 Network I/O pressure

Current active sessions. Number of logged in users

Conferences. Number of active conferences

Provisioned users. Users registered on the system

Gauges & Stats:

Cluster memory usage. Indicates the amount of total and used volatile memory as well as its percentage

Cluster CPU usage. Indicates the percentage of CPU usage and the number of used and available cores

Cluster filesystem usage. Indicates the amount of total and used static memory as well as its percentage

Running containers. Shows the number of currently running containers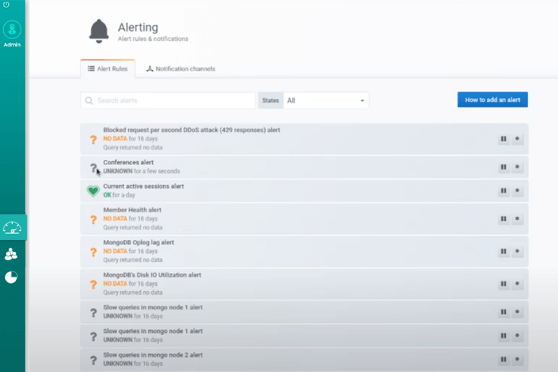 Alerts & admin notification.
Default Alerts

Ad-hoc notifications
Minimum adoption curve, not being mandatory specific technical skills for most of the day to day uses.
No specific skills are required to operate as a Quobis Manager. Simply visual interface to get the job done.
Define ad hoc alerts to keep yourself updated.
Accessible from any device.
(pc, tablet, laptop or mobile device)
Manage any endpoint based on Quobis Platform.
Quobis Manager is fully compatible with any endpoint from smartphone apps, to PSTN endpoints, IoT devices, or web browser-based softphones. Don't miss a call.
Share data with third party software.
Thanks to Quobis Platform APIs, you can export any info you can see in Quobis Manager to other software as billing software, Workforce management software, CRMs, ERPs.
Quobis Platform elements.
The most flexible Communications Platform is made of these four highly customizable components.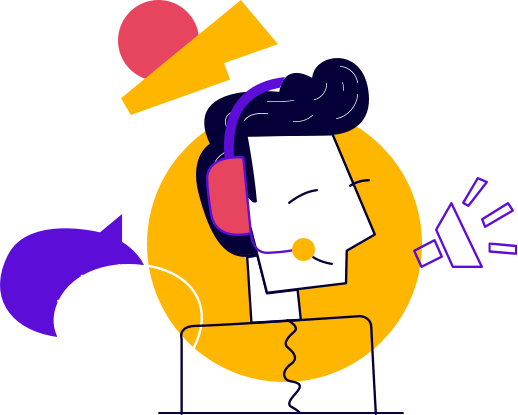 Talk to
an expert.
Our experts can help you find the right solution.
Understand your project requirements
Estimating a budget for your project
Discover how our support and professional services can boost your project
Anything else? Talk with us too
Talk to an expert