by
iago.soto
| Last week we were exhibiting for the first time at the Web Summit. This event was held at the RDS Dublin (Ireland) on November 3-5, 2015. Web Summit is a technology-industry conference since 2010. The topic of the conference is centered on internet technology and attendees range from Fortune 500 companies to the world's most exciting tech companies. This contains a mix of CEOs and founders of tech start ups together with a range of people from across the global technology industry, as well as related industries. The Web Summit was an excellent opportunity to showcase the new version 2.3 of Sippo WebRTC portfolio, that includes an impressive group of new features that improves the potential on Sippo in use cases related with customer care. Exhibiting at the Web Summit made possible to be in contact with 90+ major internet companies, tier-1 telcos and web industry. Visitors to Quobis booth learnt from the experience of Quobis in 170+ proof of concept and real field deployments.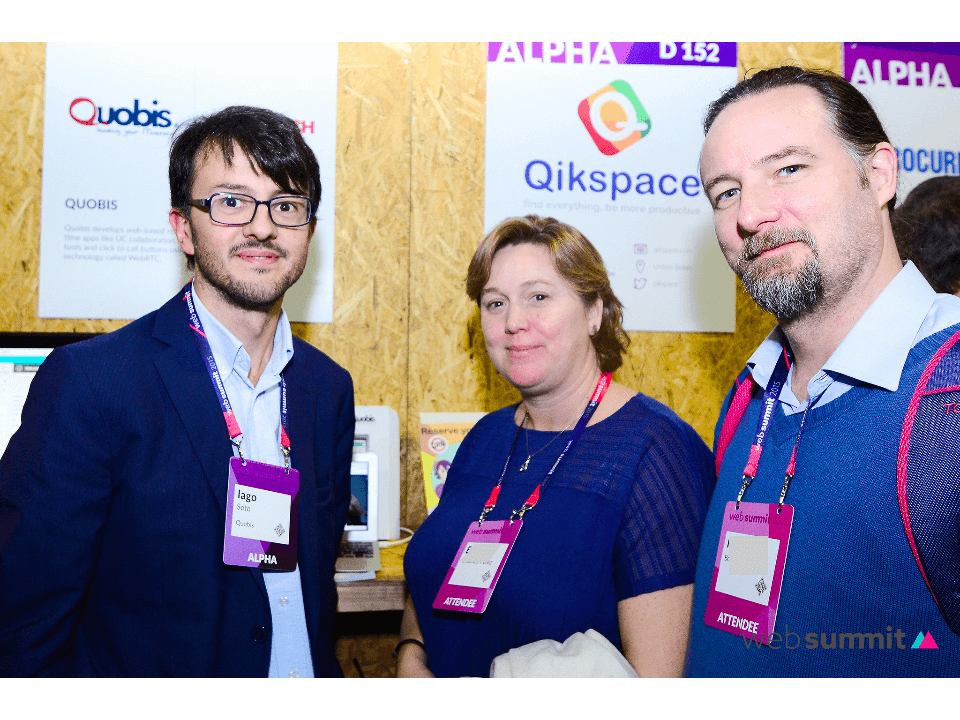 Quobis works in the WebRTC client applications domain, building web-based communication tools for service providers and enterprises who want to take advantage of all the potential of WebRTC and browsers.  Sippo Click to Call and Sippo Web Collaborator are just two examples of applications with advanced functionalities (call forking, contextual information, interconnection with Network Address Books, etc)  Quobis has already successfully tested these WebRTC applications through the Sippo WebRTC Application Controller in numerous vertical markets, helping their customers achieve revenue-generating use cases. Sippo
WebRTC Application Controller (WAC)
is a new product category that manages WebRTC applications, providing seamless integration with existing OSS and BSS in NGN and IMS architectures. SIPPO WAC is fully compliant with the 3GPP reference architecture and includes a number of advanced functionalities including identity management, user provisioning, synchronized contact and address book management, policy control, security control, statistics and integration with a variety of existing OSS/BSS elements in the enterprise or service provider networks.