Quobis, the leader in real-time communication apps for the web, today announced it will be exhibiting at Mobile World Congress 2017, to be held on February 27 to March 2, 2017 in Barcelona (Spain).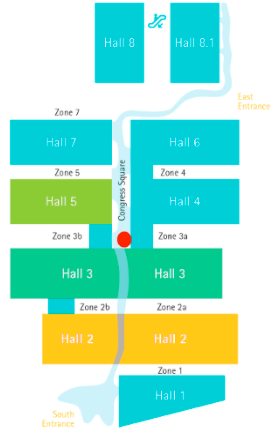 Quobis' booth (CS60, booth #3) at the Spanish Pavilion will showcase how  "
Sippo WebRTC Application Controller
 " (Sippo WAC) can help telecom service providers, enterprises and network equipment vendors, to create value-added WebRTC-based services into their existing offerings. Sippo WAC is an standard-based network element that hides the complexity behind the real field deployments of the technology, in terms of fragmentation of browsers, devices (including smartphone support), gateways or existing elements in the core network, while offers an API to enable third-parties to create their own applications on top. "Mobile World Congress is one of the largest shows of this kind in the world" explains Elias Perez, Chief Executive Officer of Quobis  "For us, it is going to be a great opportunity to showcase the potential of the web communications for customers and partners. We want to show to the industry the opportunities that Sippo brings.". Quobis' booth will host different three state-of-the-art demos of WebRTC, from customer care tools to internal collaboration on enterprises.
LEVERAGING CUSTOMER CARE IN ENTERPRISES

Focused on an enterprise site, we show how Sippo can leverage customer care in a fictional e-commerce platform, providing contextual information to the agent of the call center and co-browsing for the end customer. In addition, a customer on-boarding tool for new customer will help validate their identities, including validation via Mobile Connect.

TELCO-DRIVE COLLABORATION FOR RESIDENTIAL USERS

Thinking on residential users of telcos, we'll be showcasing how Sippo and WebRTC can complement the RCS/VoLTE strategy providing multi-device support and UI flexibility. In addition we'll explore the possibilities to improve the user experience on live events, connecting this to a social TV platform that can run on web browsers and smart TVs.

COLLABORATION AND ID CONSOLIDATION FOR ENTERPRISE MOBILITY

This demo showcases how telcos can make ID mobility a reality, making possible to receive and make call from different devices, including the possibility to use Sippo to abstract the device complexity. In addition, this demo shows how Sippo can bring collaboration and video in scenarios limited to voice.
Companies interested in arranging an appointment with Quobis should send an email to 
mwc@quobis.com.
To learn more about Sippo , please visit 
quobis.com

About Quobis
Quobis is a leading European company in the delivery of carrier-class unified communication solutions with a special focus on security, interoperability and identity management for service providers and enterprises. Quobis is headquartered in Vigo (Spain) with partners throughout the world. Quobis is well-known as one of the leaders in the deployment of WebRTC technology after being involved in the industry-firsts implementations in more than 40 countries, including most of the top 20 telcos worldwide, using Sippo WebRTC Application Controllers and its applications to extend UC services to the web.
We will get back to you immediately