ExpoRC, the spanish leading trade show for Contact Center & BPO industry.
In its 23rd edition, ExpoRC has had to reinvent itself, driven by current mobility restrictions due to the global pandemic. For that reason, this edition is 100% virtual.
ExpoRC has opted to maintain similar dynamics to previous years: a wide range of conferences; (virtual) booths in which to learn about the exhibitors' offer and also many surprises and gifts for attendees.
Undoubtedly #ExpoRC2020 is a great opportunity to keep up to date with the latest news in Customer Relations and Contact Center.
Join for free

Quobis showcases its solutions for Teleworking in Contact Centers and video-powered customer experience
Home work is the new reality also for Contact Centers. Quobis has designed a specific portfolio of products to solve IT challenges related to the need to rapidly expand the contact center infrastructures to the homes of its workers.
On the other hand, the need to adopt new, more advanced modes of communication is driving the adoption of videoconferencing as the preferred means of communication in many areas of society: telemedicine, legal advice, remote expertise, e-commerce, and of course personal relationships.
Contact Centers and BPOs cannot live outside of this trend, and for them Quobis has developed its Quobis Communications Platform, a technology capable of integrating video in any context of use, adapting to existing operations and maintaining all the guarantees of security and legal compliance.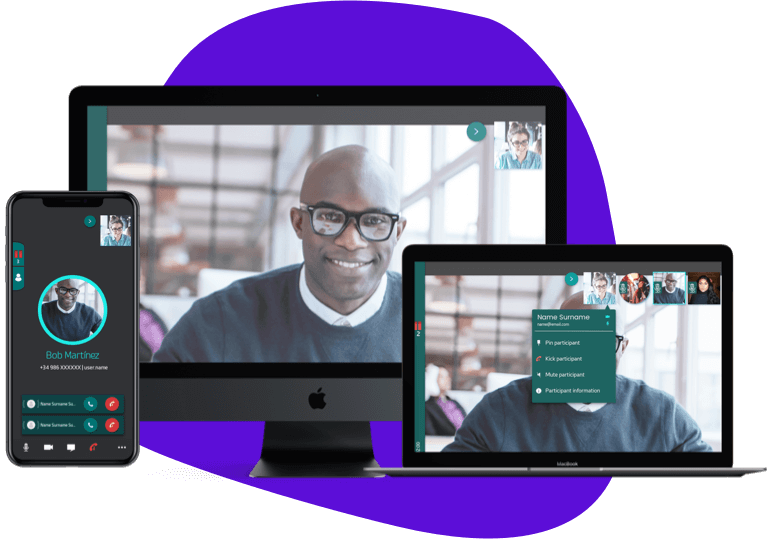 We will get back to you immediately