The communication platform that truly gives you the control
The new release of Quobis Communications Platform (Sippo 4.0) has been born under the commitment of giving full control of enterprise communications to whom must have it. Aiming to guarantee security, scalability, reliability and better usage of corporate communication resources as well as build new professional communications tools.
Quobis Communications Platform steps forward from its competitors, easing a solid and granular user policy administration (enabling or disabling functionalities by individual i.e. video calls, chats, PSTN calls), creating predefined meeting rooms for groups of frequent coworkers… , billing and cost control and usage tracking thought a brand new visual administration interface called Quobis Manager.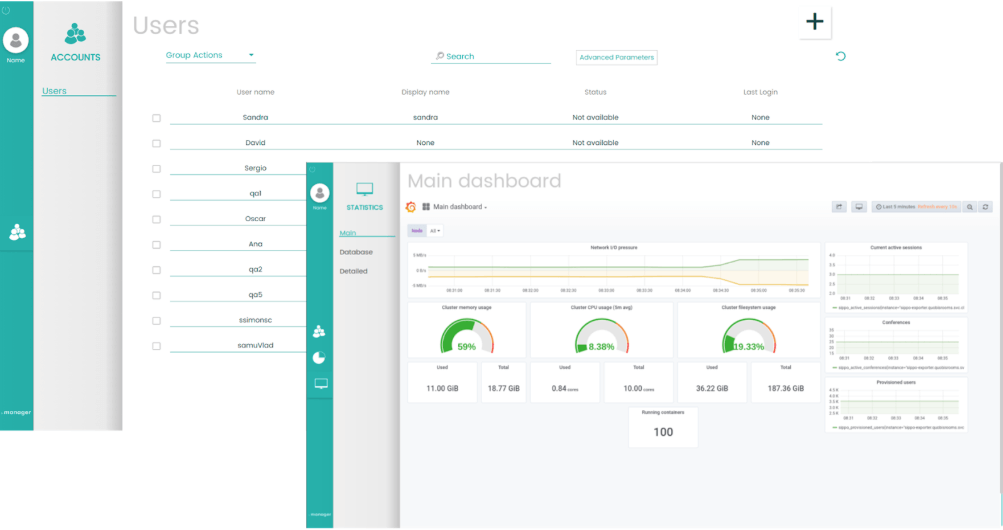 Interoperability by design
In Quobis Platform 4.0 interoperability between PSTN, VoIP, web and applications is warranted by default. The frontier between PSTN phone calls, VoIP and WebRTC are thinner thanks to "SIP parallel leg", a proprietary Quobis technology that provides fully-integration with the existing assets, extending to Quobis Communications Platform the PBX functionalities ( group calls, incoming call transference, communication from IP-enabled phones to traditional phones…) and giving unified control of the different endpoints to network managers
Better performance with mobile native apps
Native SDKs for IOS and Android grant better performance for mobile applications, delivering a seamless experience in web environments, desktop or mobile devices (Android or IOS). New possibilities for BYOD use cases are open with the new SDKs.
New instant messaging functionalities (chat) meet consumerization phenomena, bringing to the corporate user those tools already familiar and demanded, as chat history, chat groups, push notifications in addition to other popular features as sharing archives or voice and video call integration.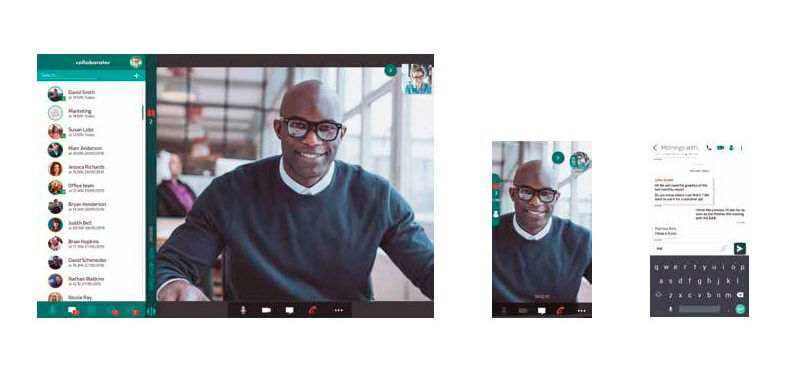 Enterprise compliance and security
GDPR compliance, data protection & security by design. Quobis Communications Platform are deployed based on customer premises, assuming at the beginning security policies. There is no dispersed "cloud data" and all information is handled into the customer network. All user data is stored at the platform database, no information is sent to third party services and all network requests are logged into a specific "access" log.
A new developer cloud-sandbox is also available for trials and proofs of concept with customers and partners. Try all services exposed vía APIs, build your own UC multi-device client, add features like user groups and chat history and test the new use cases that Quobis Communications Platform offers to leverage your customer care tools.