Integrated softphone as MS Teams app
This time we are proposing an option outside the Microsoft Teams Phone, but which also allows you to make PSTN calls without leaving the MS Teams desktop interface.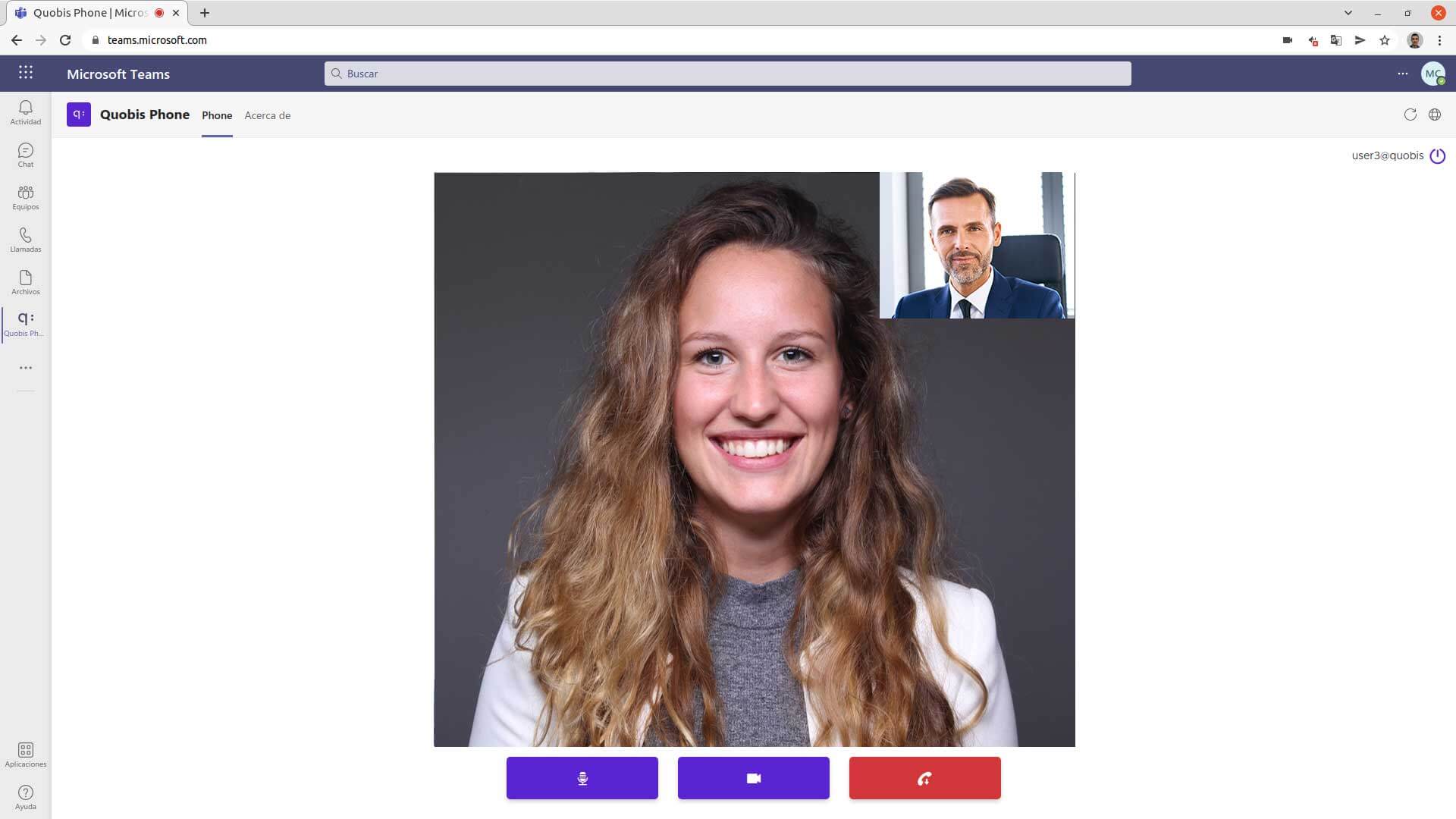 Advantages and disadvantages of a strategy based on an integrated softphone
The main advantages of this strategy are:
The intervention on the corporate network infrastructure is minimal.
Significant cost savings:
Companies can channel their internal voice and video calls through their own network and only use the services of operators for external calls.
No need to pay for Microsoft Teams Phone licenses.
No SBC required.
Option to communicate with users without an MS teams license, who use another UC client that is cheaper than the Microsoft one.
Substantially simpler adoption process than via Direct Routing thanks to a simplified architecture: it does not require the existence of an SBC or PBX (but if it exists it can be integrated).
Fully managed support.
Easy provisioning via HSS or softswitch.
Multi-device simultaneous ringing: you can receive calls on your usual SIP terminal, on the MS Teams client or on other compatible UC clients.
Look & personalized feel: the logo and colors of the interface can be personalized with both the operator's brand and the company's brand, making the brand more present to end users.
Voice or video calls.
Survival system disconnected from MS Teams.
The main disadvantage that we can point out derives from what is also its main advantage. By not using the Microsoft Teams Phone, the Integration in the MS Teams interface is limited to desktop environments, in which Teams has space for Apps. In the case of mobile users, they must use a different compatible UC client.
What is the role of Quobis in an MS Teams integrated softphone project?
Quobis has developed the basis on which operators can offer this service to their customers. We have called this solution Quobis Phone, although it is actually a white-label solution , where the operator's brand will take center stage.
It is an architecture based on Quobis Communications Platform, and in it we find the following main elements :
UC white-label client: application based on our SDKs, distributed in the market of MS Teams applications, with which a tab with an integrated softphone is installed. The operator obtains greater visibility of its brand, both in the application market and in the application itself.
Quobis WAC: the core of the service, made up of an application server, a media server and an interconnection broker. We can deploy this server full cloud, self-hosted or hybrid.
PSTN service provider: that receives the traffic through its access SBC connected to the WAC.
Quobis is responsible for the maintenance of the WAC and the necessary updates to keep the application functional, as well as ad hoc developments on which the operator can build its value-added offer and thus differentiate itself from its competitors.