(these are not hyperties, just "pasteis de natas", the national pastry of Portugal)
by yudani.riobo | Another reTHINK meeting was held two weeks ago in Aveiro (Portugal) at Portugal Telecom premises. It was a good opportunity to follow up the first eight months of project and to forge the lines of work to achieve its goal. This is to design and prototype a new P2P Service Architecture enabling trusted relationships among distributed applications called Hyperties that support use-cases such as contextual and social communications, M2M/IoT and content oriented services.
This is intended to support a radical transformation of the communication market, where classical distribution of roles will be turned upside down, not only for telcos but also for over the top players.
The digitization of nearly every object, which will interfere with everybodies live, will address new user scenarios but also challenges regarding usability, safety, security, privacy and so forth.
reTHINK proposes a new reference market model that leverages the best from OTT and telco federated delivery models, by adopting a trusted worldwide cooperative service delivery model where different service provider ecosystems are dynamically created to better meet consumer needs.
We'll present use cases that validate the results of this project soon. Meanwhile, you can get more information here.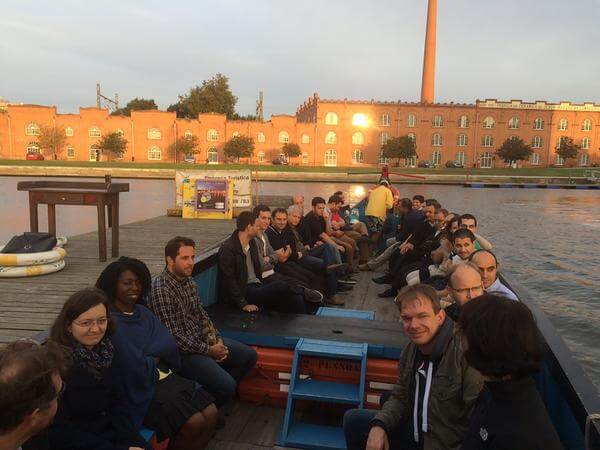 This meeting was also a great opportunity to enjoy Aveiro, a charming city with an important seaport. Aveiro is known in Portugal for its canals, its whitewashed pastel-colored houses of fishermen and its traditional boats, known as Moliceiros. We had the chance to sail on a Moliceiro through the canals crossing the city center and to enjoy a great cuisine and the local dessert specialties