Meet Quobis at MWC Barcelona at Hall Congress Square, booth #CS30, to learn more about Quobis' strategy for retail in the digital transformation era and the outputs of the latest R&D projects about 5G Technology.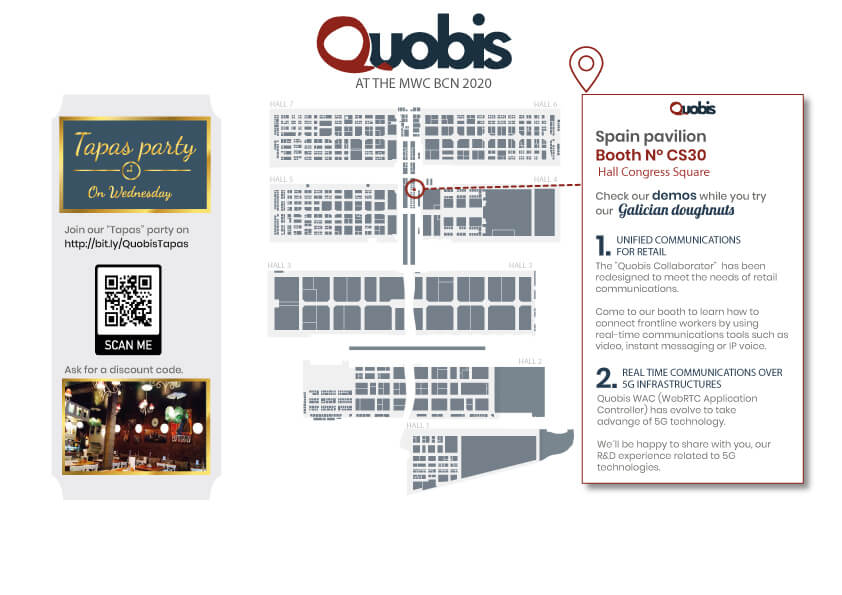 Don´t miss our after work party "Quobis and Tapas" on Wednesday 26 (20:00 to 23:00) at restaurant Carlitos.
Quobis Collaborator for Retail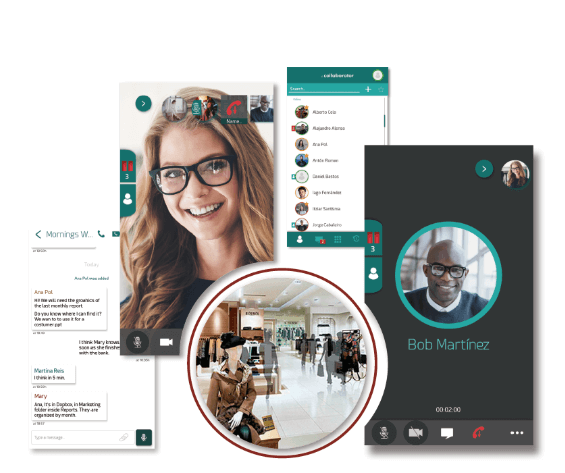 Quobis' booth (#CS30) will showcase a demo of Collaborator re-designed for retail workers. Quobis Collaborator lets first-line workers be permanently connected with their peers or workers of other functional areas such as logistics, human resources, customer care...even with clients. Quobis Collaborator is also a real-time communications bridge between "offline shops" and connected clients, that brings rich communications features as video conference, instant messaging or voice IP callings just sharing a link with customers without the need of any software installation.
Network managers could easily make on-boarding of new or temporary workers without effort, even incorporating BYOD strategies. Quobis´ Collaborator provides powerful administration tools to manage user's roles, create groups, assign features as inbound/outbound PSTN calls, chat, voice IP communications or monitoring activity of any element in the network.

We will get back to you immediately