by iago.soto | Imagine you want to open a bank account skipping the visit to the office.
Using Sippo and WebRTC we can build a solutions where a user accessing a site from a mobile device (or a laptop) can send personal information (including a picture of the national ID card), make a video call with a agent and get the ID validated after call is recorded.
First we use our call forking feature, that makes possible to upgrade traditional voice calls (using the existing call center platform) info collaboration and video. At the end we can use Sippo's meetings feature to arrange a meeting with the new personal agent. This use case show all the potential of WebRTC on customer adoption. Next figure shows a potential script of this use case.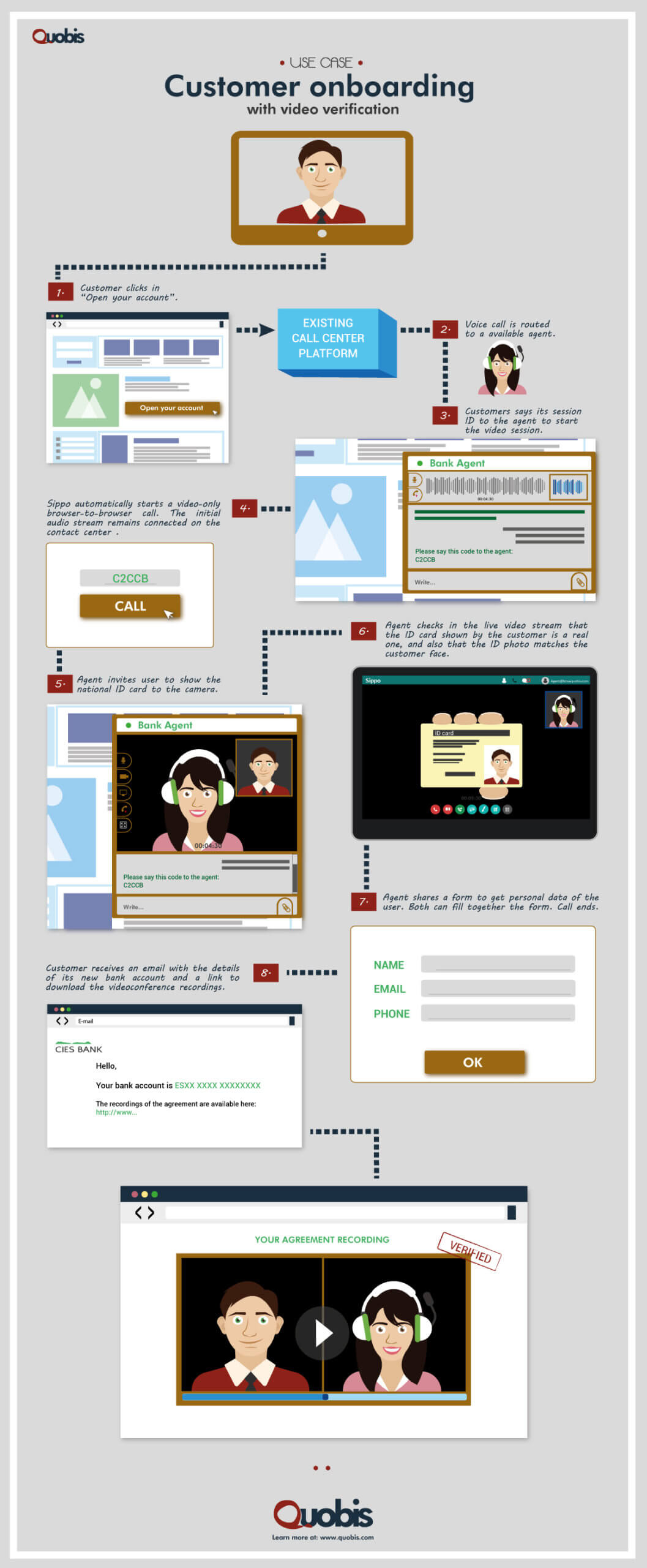 You can learn more on the use cases of Sippo and WebRTC visiting our site https://quobis.com or getting in contact with a sales representative.