Quobis invites partners and friends to enjoy Barcelona by night on Wednesday. You can ask for your free ticket and register at:
https://www.eventbrite.es/e/cocktails-friends-quobis-mwc2017-registration-30328456229
We'll be spending some days at the Mobile World Congress (do not hesitate to visit us at the booth CS60 !!!) On Wednesday we will try some amazing cocktails and a great surprise: our friends of Collage have created a cocktail called QUOBIS.
Basil Berry Fruity, sweet and sa very interesting combination of raspberries, basil, Gin Mare, elderberry liqueur and lemon juice.
White Lady  Citric and refreshing: an easy cocktail with gin, Cointreau and lemon juice pop over to this website.
Fizz Maison No. 3 Inspired on French Alps we have created this cocktail with gin, Chartreuse, home of honey syrup and ginger, flavored with fresh rosemary.
Mai Tai This means  "very good" in Tahitian. A mixture of Jamaican and agricultural rum, orange liqueur, almond syrup, lime juice and grapefruit juice.
Guarapita Refreshing version of the classic beach cocktail from Venezuela. Rum, Capucana rum, orange liqueur, orange juice and passion fruit pulp with homemade cinnamon syrup.
Kingston modern variation of the classic Negroni;  the whole character of Jamaican rum blends perfectly with the bitter Campari and sweet red vermouth.
Bloody Mary The first recipe of this cocktail was on the New York Bar of Paris in 1921. Vodka, tomato juice and a special touch.
Beadspear Inspired by the classic Bellini, we have created this refreshing and daring cocktail with pears, elderflower liqueur, homemade hibiscus syrup and champagne.
ALCOHOL FREE
Brisa Total Light and refreshing mixture of cranberry juice, lemon and grapefruit with elderflower syrup and top with ginger ale.
Super Tropical The Caribbean on a summer evening with this cocktail in hand … mango, passion fruit, pineapple and orange with a touch of granadine syrup and ginger ale on top.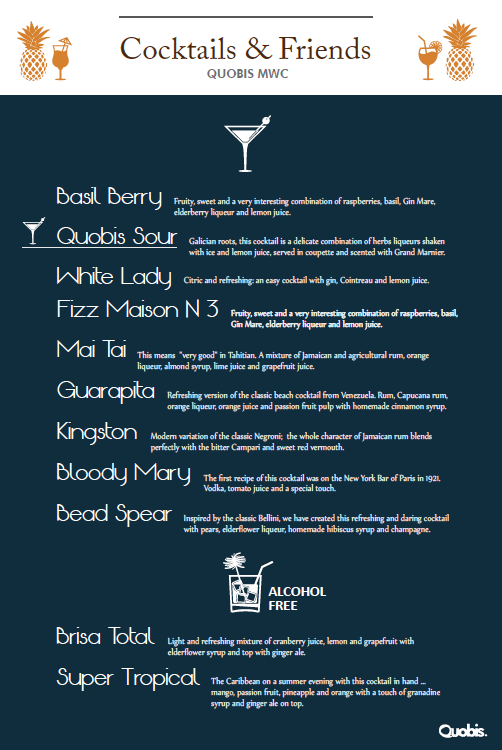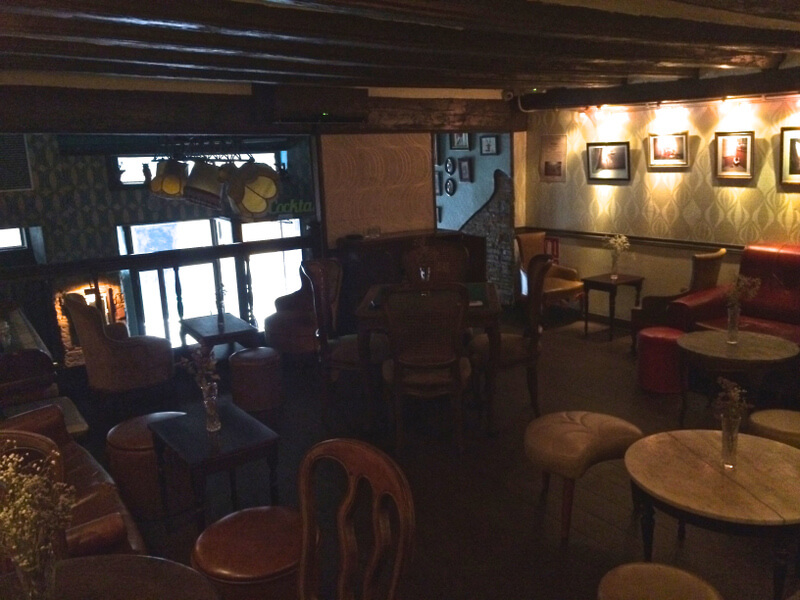 We will get back to you immediately