by Jorge.Cabaleiro | The future of communications is changing. In the last few years, instant messaging, live chat or webinars have become an everyday tool for millions of users. Because of this, having an omnichannel communication strategy is crucial to engage customers, build brand awareness and differentiate from competitors.
Video represents an opportunity for companies to develop innovative ways to excel in customer care, creating loyalty and brand awareness. It is also the perfect method to engage with mobile savvy users:
Anywhere

: Often clients are not willing to travel to an office to do something they could do from home or work. Having the possibility to contact via video meetings means that customers can reach out from wherever suit them best.  Besides, It allows people in rural and remote areas or that find difficult to be out of their houses for a long period of time to have effortless access to services.
Anytime

: Video meetings can be set up on the fly and are easier to reschedule than physical office meetings. With video calling there is no need to travel beyond a screen which translates in your customers saving time and money. This also means it is easier for your customer to be on time limiting the amount of missed appointments and therefore reducing wasted time of the employees.
Follow consumer trends

: technology is making customers less and less patient; 24 hour delivery (or even faster) and getting things done instantly using a phone or laptop from the comfort of home is becoming a staple of consumer behaviour. Having to wait in an office for an appointment can be a deterrent for some customers to make use of services. Video helps to bridge that gap and allows clients to access services and goods that would not be possible using only traditional voice.
Flexible workforce:

video meetings let customers speak with a specialist from anywhere. There is no need to have duplicity of workers for the sake of having an expert available in every physical location allowing enterprises to have a more efficient human resource planning.
Fix things faste

r: an important part of communication comes in the way of visual cues. Compared with traditional voice, video meetings allow you not only to see your client but to have a better understanding of its needs. Extended collaboration capabilities such as screen sharing or document sharing allows you to create a rich "physical branch like" customer experience.  Video calling improves employees effectiveness and speed of resolution making them more efficient.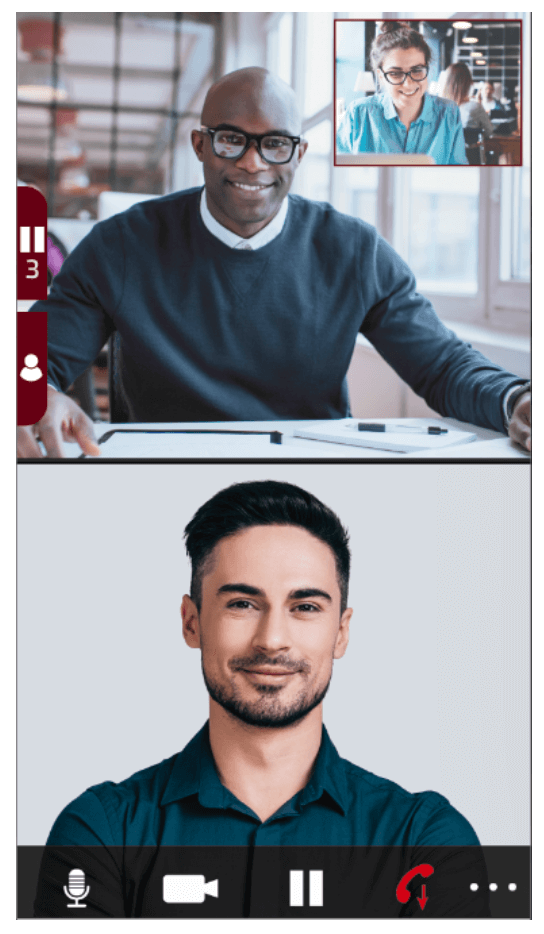 About Sippo hub
Quobis offers Sippo hub, an enterprise-grade server that enables companies to defeat the challenges of digital transformation while keeping the existing call center infrastructure. It is not just video, it includes a whole range of extended collaboration capabilities such as screen sharing, document review, file transfer or white board to give customers a physical office experience whenever they want. Enterprises can embed the a video channel in a website or app and employees can set up meetings. The customer does not need to download any software only tap and talk.
Sippo hub is a customized solution fully integrable with the enterprise call center so there is no need to change the existing infrastructure. Integrate it with the company Active Directory for ease of use and with any enterprise app like Gmail, Skype or Salesforce to fully empower your employees. Visit our
website
or write to
info@quobis.com
for more information.
We will get back to you immediately