Quobis and Zebra Academy are working together in a R&D project that allows remote access and improved Healthcare from everywhere. The main objective is to develop an open source and secure ICT platform for interoperable collection and communication of wireless 3G/4G audio-video data and point-of-care device data, across hospitals, emergency vehicles and patient portals at home. Zebra Academy is using WebRTC-based Sippo solutions to allow web applications to control  user's microphone and video camera from the browser. This helps to put in contact patients and doctors just by using a web browser. The communication capabilities include video, audio, and data transmission without the need of any software installation on the user devices. There are different call profiles including one starting from an ambulance to a doctor at the hospital, that represents the first implementation of WebRTC in a onboarding health-care environment. The video displayed comes from an IP cam located in the ambulance. Here, the doctor is able to get live information from the medical device provided by Vrije Universiteit Brussel (V-Trust and separate blood pressure, glycemic and SPO2) that the caregiver is using to measure some vitals from the patient. Those devices are Bluetooth-paired to the PC and the data are sent via Datachannel.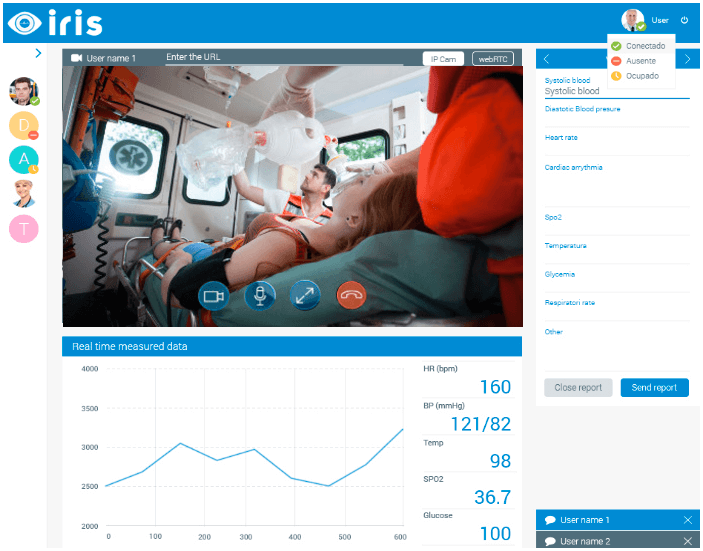 About Quobis
Quobis is a leading european company in the delivery of carrier-class unified communication solutions with a special focus on security, interoperability and identity management for service providers and enterprises. Quobis is headquartered in Vigo (Spain) with partners throughout the world. Quobis is well-known as one of the leaders in the standarization and deployment of WebRTC technology after being involved in the industry firsts implementations and PoCs in more than 30 countries. More information can be found online at
quobis.com
About Zebra Academy
Zebra Academy is a medical expert start-up company, with the mission of creating patient centric innovation, starting from the clinical environment and striving for heather patients and more productive treatments by scaling care solutions. More information on
http://www.zebra-telemedicine.com/
Looking for a R&D Partner?
Leading companies have already trusted Quobis as a partner for their R&D projects. Let us know your project! Fill the form, and one of our Innovation Experts will reach you asap.