POLDER URBAN DATA POLICY LAB: POLICY & DATA EXPLOITATION & RE-USE
Quobis successfully completes the project called POLDER URBAN DATA POLICY LAB: POLICY & DATA EXPLOITATION & RE-USE, which proposes a model for the reuse of data in cities that, correlated with each other, can generate innovative services of great value to society.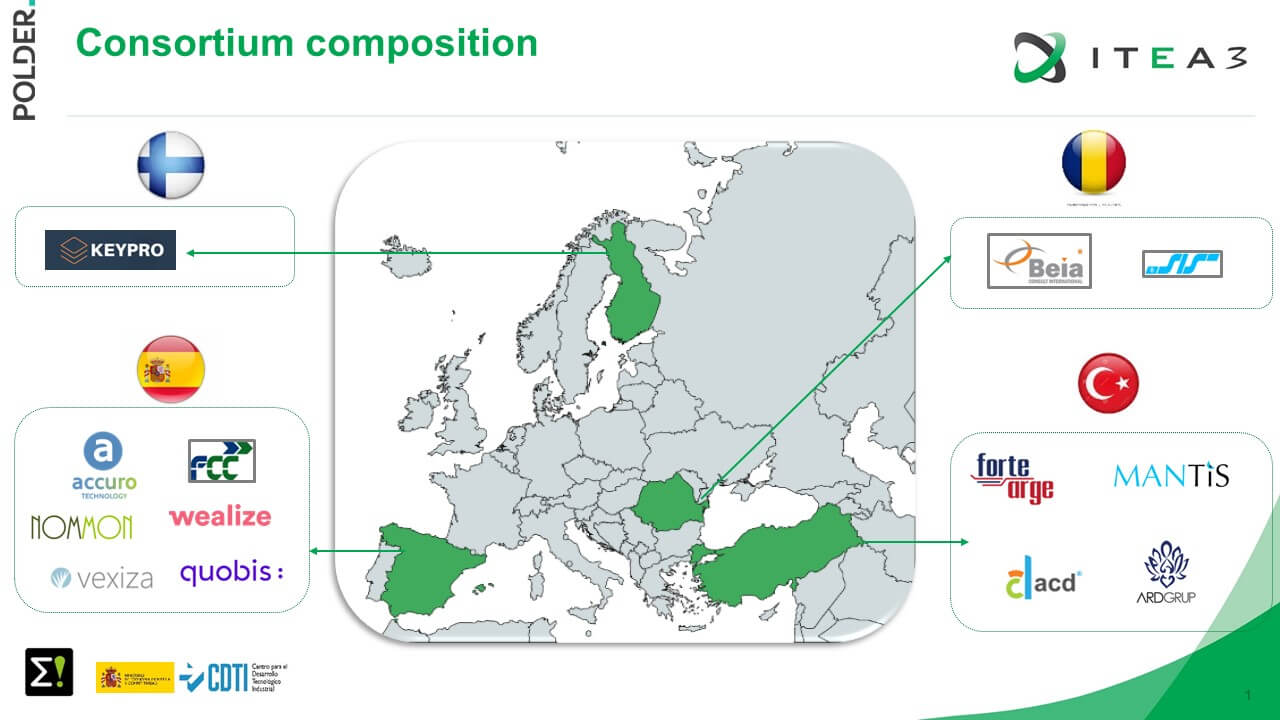 Goals & objectives of POLDER project
POLDER project aimed to design, develop and deploy a software tool-suite to support government, city councils and related organizations in the elicitation, design, application and validation of policymaking.
Quobis contributions to POLDER project: NPL for smart tourism.
Quobis has worked in a voice recognition and sentiment analysis system that provides voice transcription and real time information about positive or negative sentiments in a smart tourism context. This analysis system works by detecting the feelings of an audio source. As a first step it detects the language, then it provides the transcription of the speech and it applies an algorithm to detect positive or negative feelings based on the words used during the speech. This system is integrated to a real time Iot device to obtain the audio source and to the content broker of the project by providing the anonymized results of the analysis to be used in decision making processes or to be combined with data from other sources.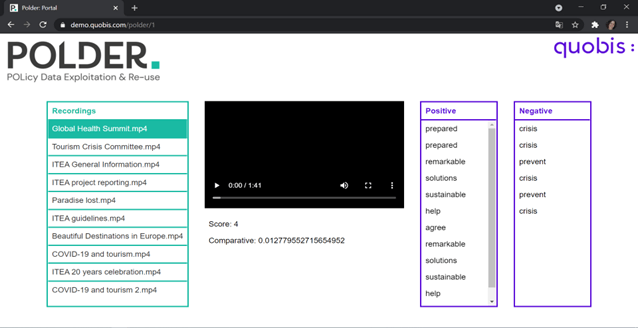 The POLDER project has the ITEA3 seal (REF. NUM 17020) and is financed at the national level by the Center for Industrial Technological Development (CDTI) under the file IDI-20200872.


Looking for a R&D Partner?
Leading companies have already trusted Quobis as a partner for their R&D projects. Let us know your project! Fill the form, and one of our Innovation Experts will reach you asap.