We just returned from a long trip.
Quobis has participated in the WebRTC Expo in Atlanta (US) as a Gold Sponsor. WebRTC Conference and Expo was the place where companies, web application providers, investors and developers meet to discuss the new opportunities that WebRTC brings up.
There we showed our corporate endpoint surrounded by 700 tech professionals from around the world. SIPPO is a fully-featured WebRTC-enabled enterprise communicator with advanced capabilities. Built for the web with our telco background knowledge, Sippo allows to deploy a lightweight webclient tested with industry leading SBCs and WebRTC gateways.
We took part in a demo of our solution for the audience and our CMO, Iago Soto, spook in a panel about the use of WebRTC for customer services with Avaya. In addition, it was interesting to know the last releases and future plans of large network equipment vendors like Oracle, Alcatel-Lucent, Dialogic or Genband.
SIPPO makes possible to introduce WebRTC services in existing IMS and NGN networks because it supports different signaling methods (SIPoWS, JSON, REST APIs, etc). This is the reason why we were involved in most of the PoC and pilots with tier-1 service providers in the last months.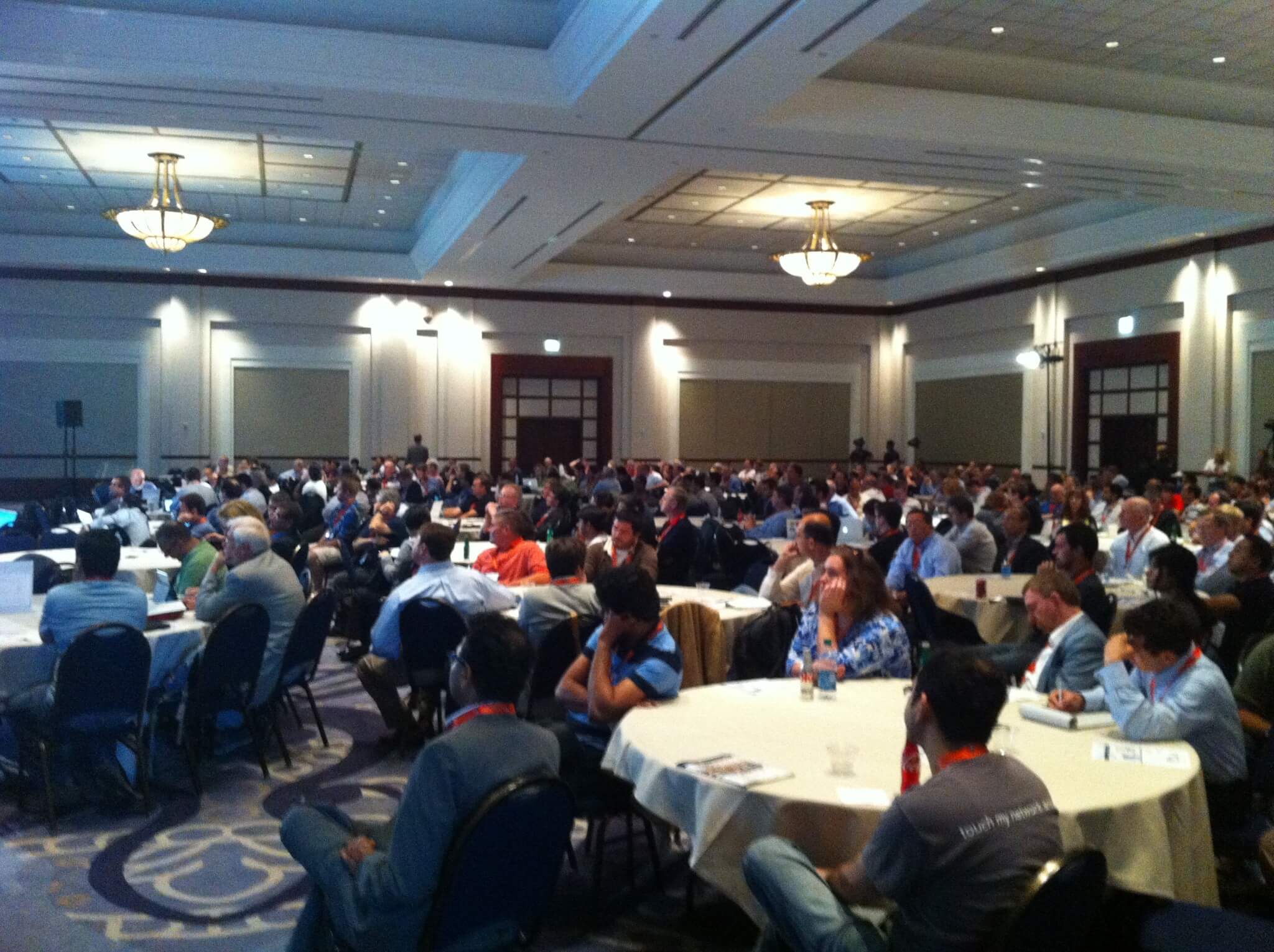 It is important to know that SIPPO implements corporate-level features like
Support to audio & video calls

IM with links and icons support

Presence support

Local storage of contact list & calls

Codecs: G711, Opus and VP8 (video)

DTLS-SRTP encryption

Full screen video support

File transfer & desktop sharing support

Available today in English, Spanish, Portuguese and French.
So it is the first market-ready solution to be implemented by a service provider or enterprise for internal users.
For more information, visit quobis.com or send your request to info@quobis.com
Stay tuned and see you in the next expo !!!
We will get back to you immediately