PSTN calls for Microsoft Teams users
Customer loyalty opportunity for Telcos, completing your offer with a SIP endpoint integrated into the MS Teams interface.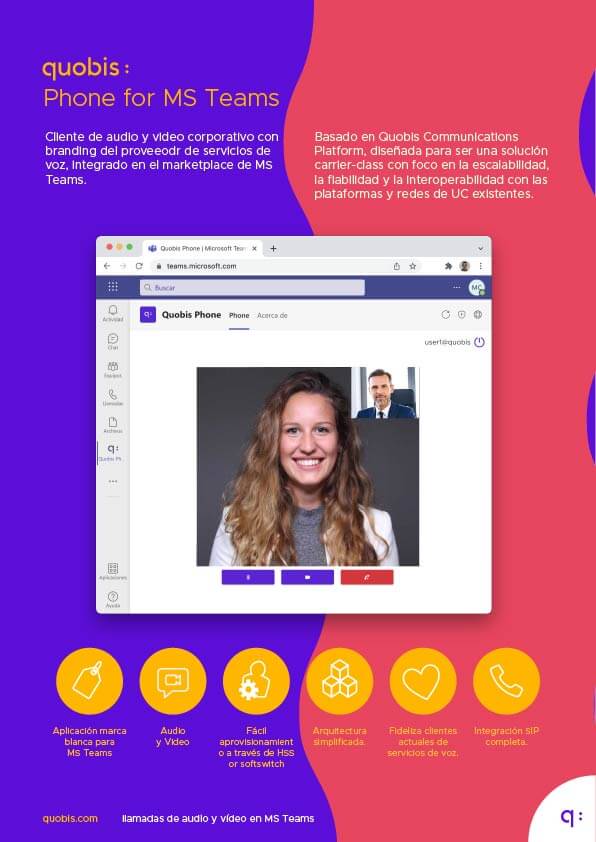 [Don´t you see the form? Please reload this page]
What will you find in this datasheet?
Branding and customisation opportunities.
Multimedia communications supported.
Call features.
Architecture.
Compatible systems.
Administration and monitoring.
Advantages of being part of the Quobis Communications Platform ecosystem.
Added value for the Telco customer.