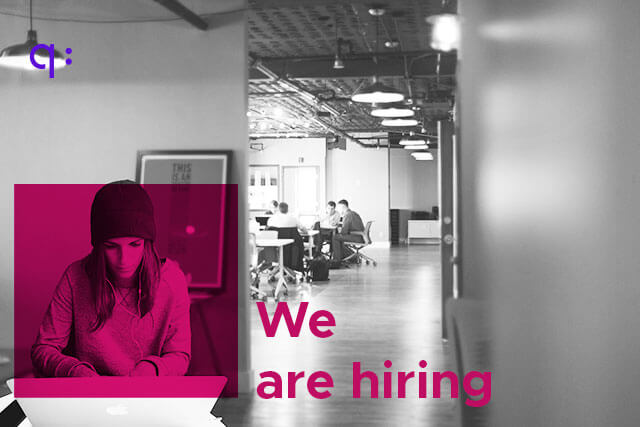 Here's who we have in mind
Quobis is looking for a Technical Writer to produce high-quality documentation that contributes to the overall success of our products. You will work collaboratively with developers, quality engineers, product managers and product owners to make our products easier to understand and use. The candidate will join the Technical Office department (TOF) and report to its manager.
Write excellent software documentation. This task will require to obtain an in-depth understanding of the products from several sources:

existing technical specifications and potential content
discussions with developers and QA teams
discussions with Product Owners
hands-on experimentation

Tailor the documentation for its intended audience, for example:

Product:

Release notes
Training & educational material

Administrators:

Installation guides
Administration and system operation guides
Troubleshooting and how-to guides
Knowledge base

Developers:

SDK and API documentation
Tutorials and examples
Developer guides, FAQs

Make sure that documentation is up to date and that reflexes changes to functionality, according to the product release cycles.
In collaboration with the QA team, test products for issues, provide insights to solving problems and ensure documentation is accurate and consistent.
Maintain a content management system (CMS) to manage the lifecycle of technical documentation including draft, review, and publish phases (currently https://doc.quobis.com).
Publish and maintain templates for written documentation produced by others ensuring a consistent "look and feel."
Bachelor's Degree, preferably in a technical field such as computer science or a focus on English, writing, or communications.
3-4 years of experience required in a software environment.
Ability to read and understand basic source code snippets
Proven experience producing technical content for public consumption
Ability to analyze and synthesize complex content
Excellent, clear, clean, accessible writing and communication skills, with attention to the detail, consistency and technical accuracy.
Experience creating infographics such as diagrams, workflows, graphs, etc… to more clearly communicate abstract topics.
We are always open to meeting talented people, do not hesitate to send your self-application.