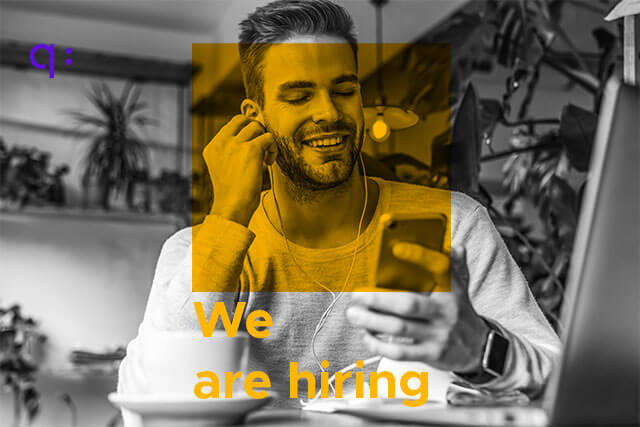 Here's who we have in mind
We are looking for a Senior iOS developer to work on our communication based solution in WebRTC technology, which includes both the backend and signalling part as well as libraries own for third parties and client applications that consume them.
We are looking for someone with a high capacity for teamwork and experience developing modular applications, which allows us to continue adapting our product to the needs of different clients from the telco sector, contact center and large companies.
3-4 years of experience in a similar position.
iOS development experience with Fastlane, Cocoapods / Carthage and Swift
Familiar with GIT and semantic versioning.
Knowledge of testing.
Experience in reactive frameworks.
Experience with modularised applications.
Experience developing API's & SDKs for third parties.
Experience in CI / CD.
Porriño. Galicia (Spain)
Remote job applications are accepted.
Benefits and conditions we offer:
Annual bonus according to company profits.
Possibility of remote work. Part of our team is spread around the world and our day to day is adapted for it.
Flexible schedule, with 40 hours a week from Monday to Friday (Friday afternoons free, all year round) and intensive day of 35h a week during July and August.
Large budget for training, lectures and books.
Subscriptions to training platforms and a technical reading club.
Fresh fruit, coffee and snacks in the office.
Quobis leads the development of WebRTC technology in Europe. Our technology is part of the central network of multiple telecommunications operators around the world. Quobis maintains intense R&D activity through international projects related to 5G technologies together with the main companies in the sector. Our solutions have applications in areas such as retail, banking and telecommunications, among other industries.
We are always open to meeting talented people, do not hesitate to send your self-application.