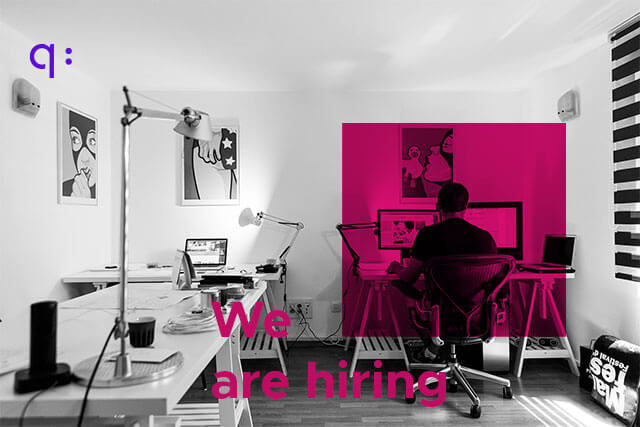 Our product is based on microservices architecture that interacts with open source solutions, deployed on Linux servers orchestrated through Kubernetes. We want to incorporate into the backend team an expert engineer in Linux system administration in high-load environments, since our product is deployed for critical services for operators, contact centers and large companies.
You will be in charge of improving the scalability, performance, reliability and deployment of our product. We do not require you to have experience in software development, but you do have experience in the implementation of scripts for maintenance tasks, automation, deployment, monitoring, etc…
Experience of at least 5 years in administration of Linux operating systems in production environments with high load.
Experience in troubleshooting and solving complex problems in customer production environments by analyzing logs, traces, core-dumps, etc…
Ability to automate tasks in scripting languages ​​(Bash, Python, Perl)
Experience in deployment, configuration and operation of open source solutions in high load environments:
Message-brokers: RabbitMQ
Databases: MongoDB, PostgreSQL
Monitoring: Grafana, Loki
Knowledge of IP networking and architectures to provide services with high availability, distributed and redundancy.
Experience in configuration automation systems (Ansible, Helm)

As a plus
Knowledge of unified communications solutions: Asterisk, Kamailio, Prosody

Knowledge of the SIP and XMPP protocols

Experience with Docker and Kubernetes

Experience working in environments with microservices.

Experience with deployments on cloud platforms (AWS)
What will you do in Quobis?
Attend to escalations of the operations team regarding incidents with the product in production environments.
Support your colleagues from the backend team in optimizing the performance and scalability of the product, through the development of maintenance scripts, proper configuration of services, etc.
Participate in the design of new functionalities, guaranteeing that the infrastructure adapts to the needs of scalability, robustness, security, etc…
Maintenance of CI / CD pipelines and testing environments.
Diagnose and propose solutions for problems related to the operating system and open source packages.
The Quobis development team is formed by 15 developers. We use Jira for task management and Gitlab for repository management and continuous integration. We emphasize the quality of our code through good practices, concepts such as SOLID, TDD, "pair programming" or design patterns are common in the team.
What we offer
Salary range between €30,000 – €40,000 gross per year, depending on experience.

Additional annual bonus according to company benefits.

Flexible schedule, with 40 hours a week from Monday to Friday (Friday afternoons off all year) and an intensive shift of 35 hours a week from the end of June to the second week of September.

Dedicated budget for training, conferences and books.

Subscriptions to training platforms and access to technical bibliography.

Fresh fruit, coffee and snacks available in the office for free
We are always open to meeting talented people, do not hesitate to send your self-application.